Reflecting upon the past year as it is about to come to a close is a December tradition. But something that's even more meaningful during this time of year is giving thanks for all of life's blessings, as well as giving back to those in need — including lonely shelter pets.
Many shelters hold special adoption events, hoping to place lots of pets in homes by Christmas. But not all pets will be adopted, and temporary fostering can brighten the holidays for those pets. It's a win-win for everyone. People experiencing holiday blues can snuggle with a loving pet. Pets who are still waiting for their forever homes can get a quiet break from the hectic shelter environment.
Plus, if you've been thinking about fostering pets but aren't sure if it's right for you, temporary fostering is a great way to get your feet wet. You might be home for a week or two thanks to school breaks and vacation time from work, so it's a great time of year to try out fostering. Best of all, many pets who are temporarily fostered for the holidays go on to find homes — either with the person who took them in or a friend, family member, or neighbor.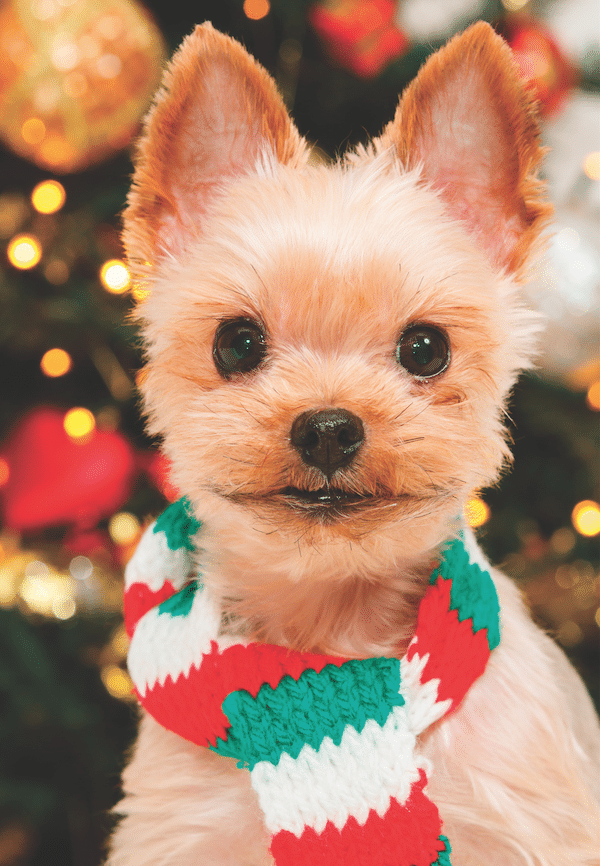 If the thought of fostering a pet for holidays fills your heart with joy, contact your local shelter. Even if they don't have a special program in place, almost any shelter will be thrilled to hear from a potential new fosterer.
When you bring your temporary charge home for the specified time period, shower him with treats, praise, and snuggles (and maybe even a gift or two under the tree!). Bonus points if you teach him to sit, stay, or to walk nicely on a leash. You can even teach him a cute trick like giving a paw or waving. These simple behaviors can make a shelter pet more adoptable.
Spread the word to everyone you know that you're fostering a pet who needs a new home. You could even put it in your annual holiday letter to family and friends! The more people who see your foster pet, the better his chances of finding a forever family. Who knows, you might grow so attached to your furry visitor that you come to realize he is already home.