If your holiday baking plans include making doggie biscuits for your favorite canine or dog-loving human, we've got the perfect rolling pin!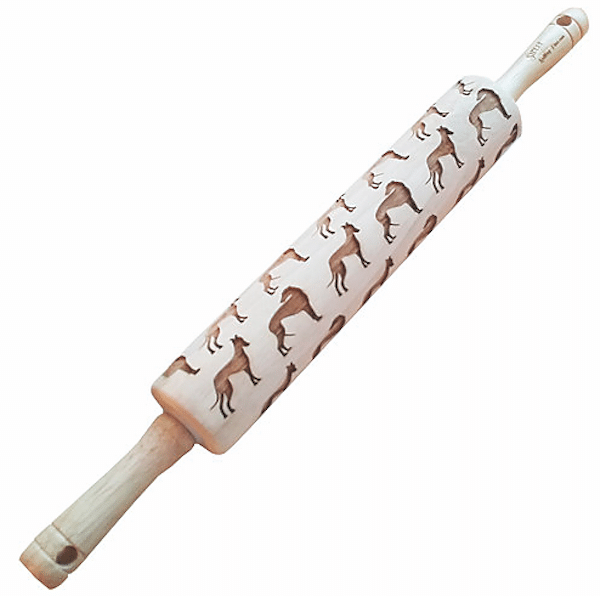 Stacy and Kurt Krems wanted to create a fun and functional tool for those who enjoy spending time in the kitchen and making something special. Why rolling pins?
"My late grandmother taught me how to bake," Stacy said. "The time I spent with her in her tiny 100-year old kitchen carved out a deep symbolism that I would only appreciate much later in life. The kitchen is where memories are made."
Their themed rolling pins are not only practical, they're great conversation pieces. "Even if you don't bake a single cookie, you can proudly display it," Stacy said. "It's the catalyst for a fun conversation around something you love — your dog!"
The rolling pins are available in a variety of themes. Check them out at sweetrollingpins.com.