It sometimes seems like I'm on a never-ending quest to find the perfect dog chew. It should be healthy and not too hard or brittle—a deer antler did a number on Spot's gums last year before I saw the blood and took it away. The treat shouldn't be too soft, though, as I want it to occupy him for more than a few minutes, especially during video chats for work.
With that in mind, I was grateful when PetMatrix recently sent us a bag of its SmartSticks along with results of a survey it did about dogs and their holiday chewing habits.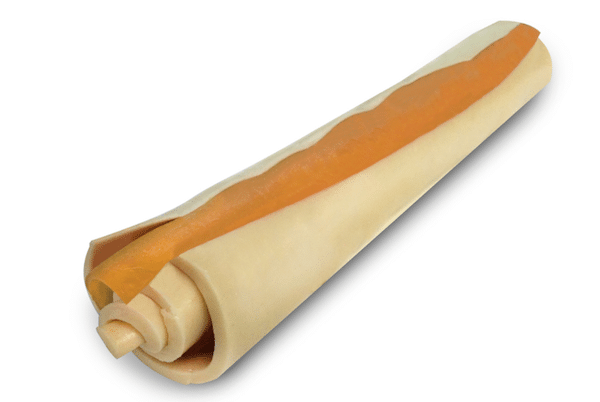 Turns out:
64 percent of dogs have chewed on something they shouldn't during a celebration
46 percent have gnawed on the main dish—the turkey or wishbone!
32 percent have chewed a party decoration
25 percent have nibbled on a guest's clothing or shoes
Those are scary numbers considering an unapproved chew could be dangerous and send a dog to the emergency room. Spot doesn't misbehave in this way, but I was eager to see if SmartSticks fit my criteria—and his, as a treat must be tasty!
We tried the SmartSticks sweet potato and chicken chews, which Spot gave high marks to in two different ways:
He took the treat and left the room. My dog only does this with treats he deems highly valuable.
He started chewing it with his butt up in the air (see photo at top). Another sign that Spot loves a treat.
PetMatrix also touts SmartSticks as a healthy, highly digestible alternative to rawhide, as it has a veggie wrapping instead of animal hide. We've long avoided the stuff because of the many dangers rawhide poses to dogs.
Do you have any long-lasting chews to recommend? Ones you may be putting into play during Thanksgiving dinner this week? Tell us in the comments!