If you ever happen to be wandering around in Hamburg, Germany, you might come across a woman who appears to be out walking her pet lion.
Look closely, do a double take, and you'll realize that this isn't so much a tamed wild cat we're talking about but the photographer Julia Marie Werner's rescue dog, the grandiosely named Tschikko Leopold von Werner, dressed up in his now signature lion's mane.
With pictures of Tschikko's lion act beginning to spread around the world, I spoke to Julia about the inspiration behind his transformation into a wild cat, the sort of reaction they get when people see him, and the time they battled high tide for a photoshoot.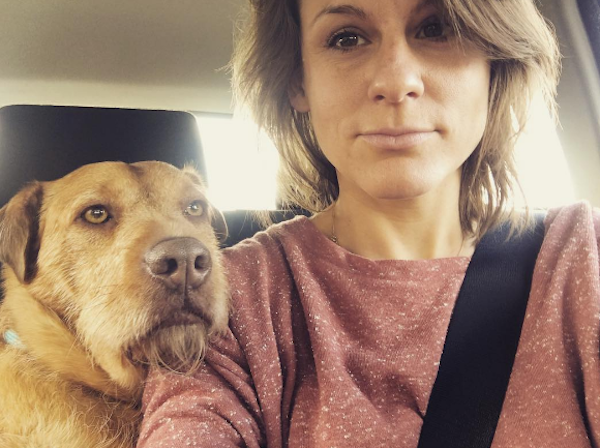 Dogster: How did Tschikko Leopold von Werner come into your life?
Julia Marie Werner: I was on a photoshoot on location in Spain, and one day there was this little 7-month-old dog in our trash bin looking for food. He didn't want to leave. We are not sure what happened to him before he arrived at our place and why he was homeless — most likely he was thrown out of a car and spent some time alone in the wild.
When I saw a local guy trying to chase him off, I decided to take him back with me to Germany.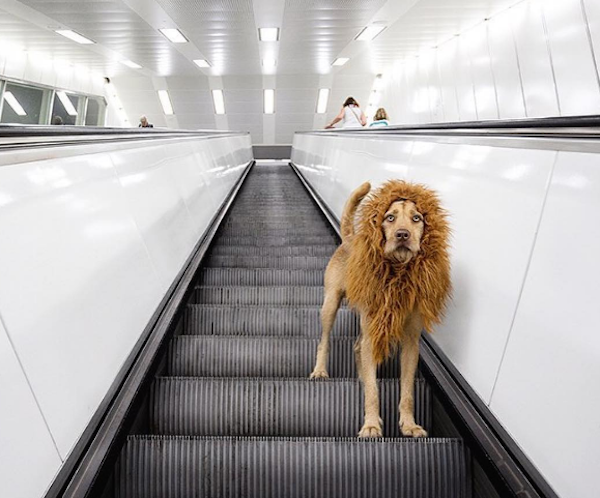 How would you describe his personality? What sort of a dog is he like to be around?
He is so curious. Even when he is scared of something, he is still exploring. At the same time, he trusts me completely. Everybody immediately falls in love with him — his eyes are almost human, so everyone finds it easy to connect with him.
What inspired you to start dressing him like a lion?
When he decided to stay with us, he already looked like a kind of baby lion. And when he was chasing after butterflies, he reminded me of Simba from the Disney movie The Lion King.
Where did you get the lion's mane from?
Along with a friend of mine, we sewed some fabrics into a mane. Immediately, he didn't have any problems wearing it.
What sort of reaction do you get from people when they see him out and about dressed as a lion?
They love it! They call for him, make pictures of him, and some people like to give him a little cuddle.
Has anyone thought he's a real lion and ran away scared?
Ha ha, actually, no. I just remember some kids were a bit scared once, but normally everybody just loves it.
Where's the strangest place you've managed to photograph him as a lion?
It's not really strange — more like special — but it's when there was high tide in Hamburg at the fish market. It was the first time for me in Hamburg. During those days, everybody has to drive their car away from the area and the houses have special doors to close because of the high tide water. I went there to take pictures, and there were others going crazy in the water. It was a lot of fun for the dogs!
Finally, has he ever met a real life lion?
No. Sometimes we pass the zoo while out jogging, but the first time I saw how he smelled something and he felt danger. I think that would scare him too much — and dogs are not allowed in the zoo as well.
Check out more of Julia and Tschikko's pictures over at their website, Facebook and Instagram pages.