We understand that companies like to make an impact with their Super Bowl ads. Dogs, of course, are featured quite often. Cute dogs, mischievous dogs, silly dogs, loyal dogs, Budweiser dogs — but above all real dogs.
Audi doesn't play that. Audi is going with a fake, unsettling thing called a Doberhuahua. Odd, giant, and plasticky head and tiny, tiny body. It looks too much like Triumph the Wonder dog for my taste. Probably for everyone's taste. Take a look:
Audi hasn't released the full ad, of course, because, well, SUPER BOWL, but it had better be pretty amazing to get past using a dog that doesn't exist. Audi makes cars. It shouldn't be making dogs. Couldn't the company have used a Puggle? Here is more:
How did we get all these images? From a YouTube video starring Sarah McLachlan (Grammy winner, queen of the anti-animal-cruelty videos, the one and only, yes, that Sarah McLachlan.) who recorded "a very special new song to raise awareness around a compromised creature — the Doberhuahua."
Before she did that, Audi must have placed a suitcase full of cash on a table in front of her and slowly opened it.
Here's the video:
Strange, huh? So: Audi invented a breed and made it look really plasticky or something, enlisted Sarah McLachlan to sing about it, and is planning on showing some ad based on it to the world during this year's Super Bowl, all to sell a car. Presumably. It might be selling snack chips now or something. That would make more sense. Does Audi make Slim Jims?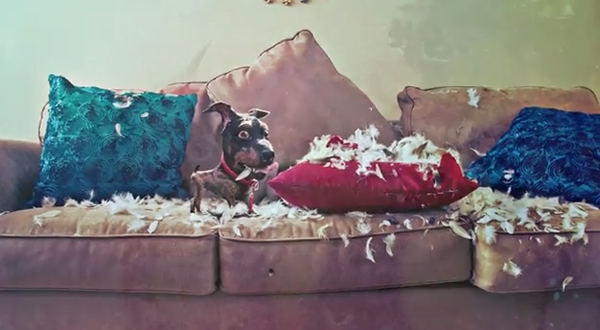 Also, don't think we haven't noticed this campaign is a parody of real troubled dogs and the videos people make of them to raise awareness. That is one of the least funny parts about this, primarily because the the other least funny part about this is the fact that it is not actually funny. Parody done well can be enlightening. This parody still has a ways to go. Maybe the final ad will elevate it, or maybe well just be left with this silly idea.
We love the song, though. Nobody can say Sarah McLachlan doesn't bring her A-game to goofy crap.
Via Jalopnik
Read the most talked about news on Dogster: