Rudolph Poppe, the 71-year-old man who used a sledgehammer to beat his dog Millie to death while neighbors watched, was sentenced Tuesday. Judge Rex Stacey gave Poppe 90 days in jail and five years probation, during which he won't be allowed to possess alcohol or own a pet. Between the animal cruelty charge and a charge of obstructing the legal process (resisting arrest), Poppe originally faced as long as one year in jail.
Stacey said his motivation for the sentence was not just the violent death of Millie, but the fact that Poppe did it in full view of neighborhood children and their parents.
"I think about the kids in the neighborhood who saw this, whose parents pleaded with you not to do this," Stacey is quoted as saying in the Shakopee News. "I was never intent on sending you to prison, but those kids … I want their parents to be able to tell them you went to jail for it."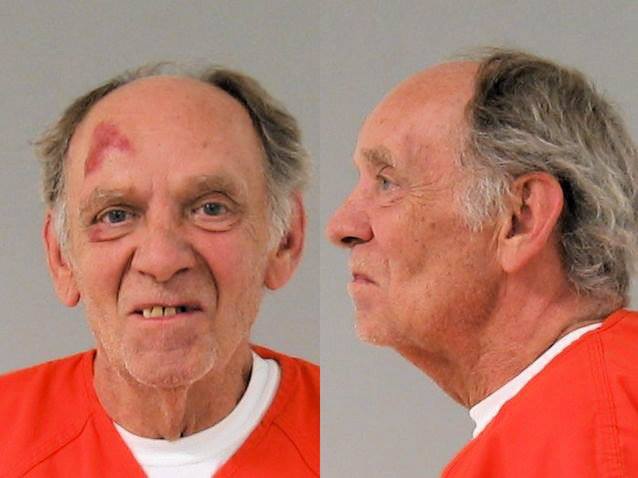 Animal lovers have rallied around Millie's death, demanding that Poppe be punished with the maximum sentence. The feelings of Millie's supporters so far seem to be somewhat mixed. On the Justice for Millie Facebook page, the moderators endorsed the sentence: "This is excellent news that he cannot own any animals for FIVE years," they wrote. "If he violates either probation imposition, he goes to prison. … Thank you to everyone who supported Justice 4 Millie, signed the petition, attending hearings, and cared."
Many of the commenters, however, believe that the fact he didn't get the full year was a miscarriage of justice.
Millie, a 13-year-old Golden Retriever, had several medical problems, including great difficulty walking. Poppe apparently attacked her after she defecated inside the house. When the police arrived, Millie's head had been covered with a white plastic bag in an effort to suffocate her, and she had been struck several times with a sledgehammer.
In court, Poppe's lawyer said the defendant was just trying to put the dog out of her misery, and that he acted the way he did because of growing up on a farm. At a young age, the lawyer said, Poppe had watched his stepfather put a horse down in the same way. Stacey flatly rejected the argument in his decision.
"The way we treat our pets defines us," Stacey said. "You don't live on a farm, Mr. Poppe. You're not your stepfather. … I'm doing a very specific thing. I'm judging you for what you did that day."
There's no way that this can be considered a happy ending. An elderly dog died brutally, and no amount of jail time can undo that. Perhaps the best thing to come out it is that Poppe will not own another dog any time soon. Our thanks and compliments to everyone who stood up for Millie and remembered her.
What do you think about the sentence? Let us know in the comments.
Via Shakopee News
Read about more dog cases on Dogster: