The top American Hero Dog of the 2013 American Humane Association Hero Dog Awards is a Pit Bull: Elle, from Roanoke Rapids, North Carolina, who helps teach children about dog safety, reading, and overcoming prejudice and stereotypes.
"As an organization that for years has fought breed-specific legislation, we are also pleased to honor a breed that has been often been unjustly maligned," said Robin Ganzert, president and CEO of the American Humane Association.
Elle and her human companion, Leah Brewer, were presented with the award this week at a star-studded Hero Dog Awards gala at the Beverly Hilton Hotel in Los Angeles. Elle beat out 141 dogs from across the country who were nominated; eight finalists were selected from more than 1 million votes cast by the American public, with the top dog chosen by a combination of public votes and voting by a panel of animal advocates and celebrity judges. Those included Victoria Stilwell, Kristin Chenoweth, Candy Spelling, and Miranda Lambert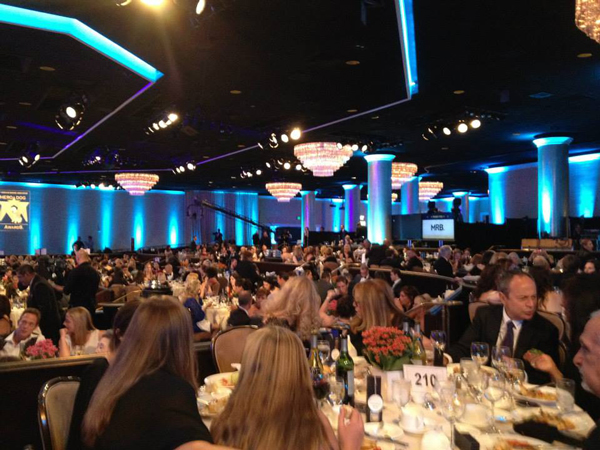 "The American Humane Association Hero Dog Awards were created to honor some of the most extraordinary heroes the world has ever known, the very best of our 'best friends' — ordinary dogs who do extraordinary things," said Ganzert.
Along with visiting retirement homes and elementary schools, five-year-old Elle and Brewer started a reading program called "Tail Wagging Tales" at Vaughan Elementary in Chaloner Middle School, both in North Carolina, to help students practice reading and strengthen confidence. Children take turns reading to the Pit Bull.
"She provides confidence for students and a comforting ear," Brewer told TODAY.com.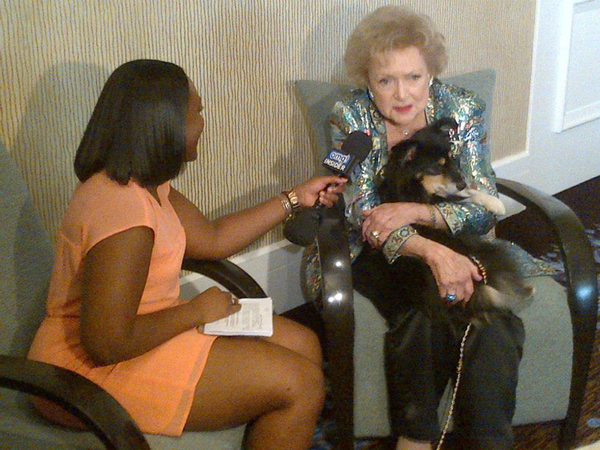 "The dog community is trying to grapple with issues around what to do with breeds that have some bad reputations, " said Ganzert. "This is a fantastic awakening to see a Pit Bull win."
Congrats, Elle!
The Hero Dog Awards Premieres on Hallmark Channel October 30, 2013, at 8 p.m.
Photos via American Humane Association's Facebook page