Mixed breeds and mutts of the world unite! Yup, today is officially National Mutt Day. Founded by pet activist Colleen Paige, the occasion is intended to be a celebration of the "many wonderful attributes of mutts" while also promoting the ever-worthy cause of dog adoption.
In honor of the event, here's a photo roundup of proud mutts who are definitely not afraid of a mixed planet. Salute!
A good mutt knows to always keep at least one eye on the cereal prize.
Did you know that Mutt Butt Mondays is a popular hashtag on Instagram? These proud pooches certainly do — check out their glutes!
Let this smorgasbord of itty bitty cutie-pie mutts brighten up your day.
This perturbed mutt named Patrick is certainly taking one for the team!
Odie is a Husky, Boxer, and Coonhound mix. Here he's demonstrating an advanced-level napping position.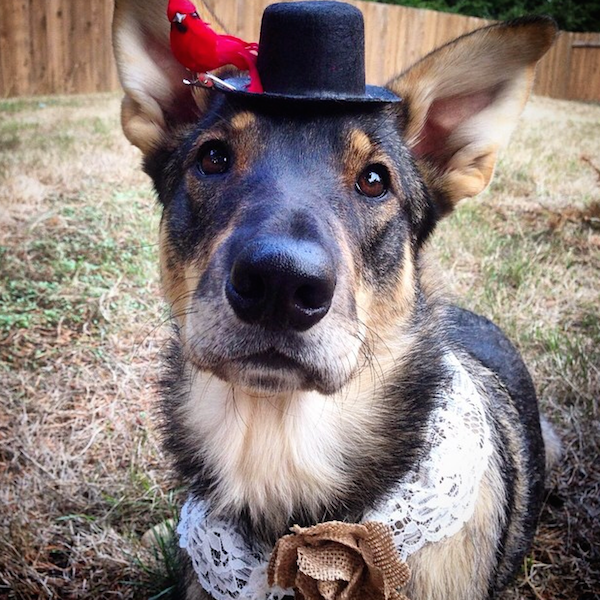 An event like National Mutt Day warrants a formal dress code. The addition of the red bird here pulls the whole look together.
See more pix we love at Dogster:
About Phillip Mlynar: The self-appointed world's foremost expert on rappers' cats. When not penning posts on rap music, he can be found building DIY cat towers for his adopted domestic shorthair, Mimosa, and collecting Le Creuset cookware (in red). He has also invented cat sushi, but it's not quite what you think it is.