Last week we told you about how Miley Cyrus took to Twitter after her Alaskan Klee Kai, Floyd, died unexpectedly — her second dog to die in as many years. She poured out her heart on the service, writing things like "I know I don't mean it but I wish he would've taken me with him this is unbearable" and "What am I gonna do without him?"
We have some updates on the story, and all of them are doozies. The first: Floyd was killed by a coyote, according to Hollywood Gossip, which says that one of Cyrus' dancers revealed the information via Instagram. Miley, for some reason, has not commented on the cause of death.
The second update is completely out there in a wonderful way. At her show at the Barclay Center on April 5, Miley somehow got hold of a 60-foot replica of Floyd, brought him on stage, and sang a song to him, according to Hollywood Life. Floyd has glowing eyes. Floyd looks intense.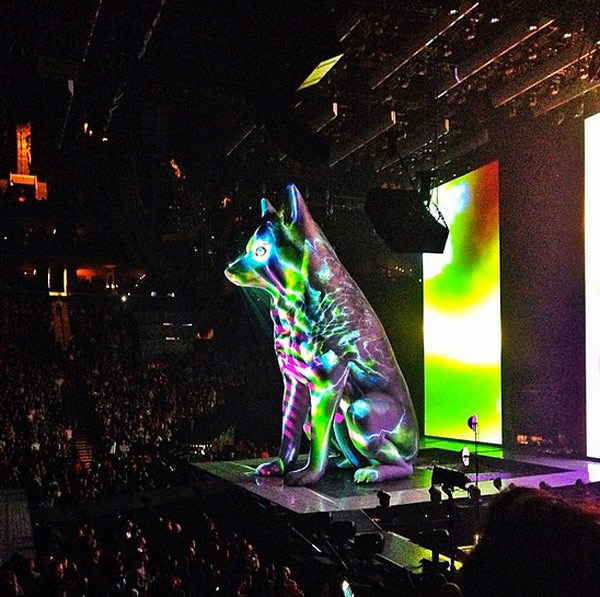 Here's a video of the song. Caution: twerking, bikinis, Miley, etc.
Then Miley brought onstage a little version of Floyd:
For the third update, we're back to sadness, with more than a bit of concern. It appears Miley already has a new dog. Her mom, Tish Cyrus, bought her one last Friday, hoping to ease her daughter's pain. This may have been premature. Miley is still in the grips of mourning for Floyd, and she appears to be struggling with her new pup, Moonie. Here are some of her recent tweets:
my mama knew my heart was broken & this morning I woke up to Moonie kisses
no one could ever replace my baby Floyd but this precious angel is lendin me some fur to cry on along with my other babies
I feel physically sick & I am so emotionally and physically exhausted I feel like I have nothing else to give sweet baby Moonie.
I was/still kinda am torn about Moonie bc I would do anything 2 hold Floyd. But I can't Moonie is giving me so much & 1 day @ a time
So torn. I love having little Moonie cuddle w me and Mary Jane but just don't know if I'm ready to love again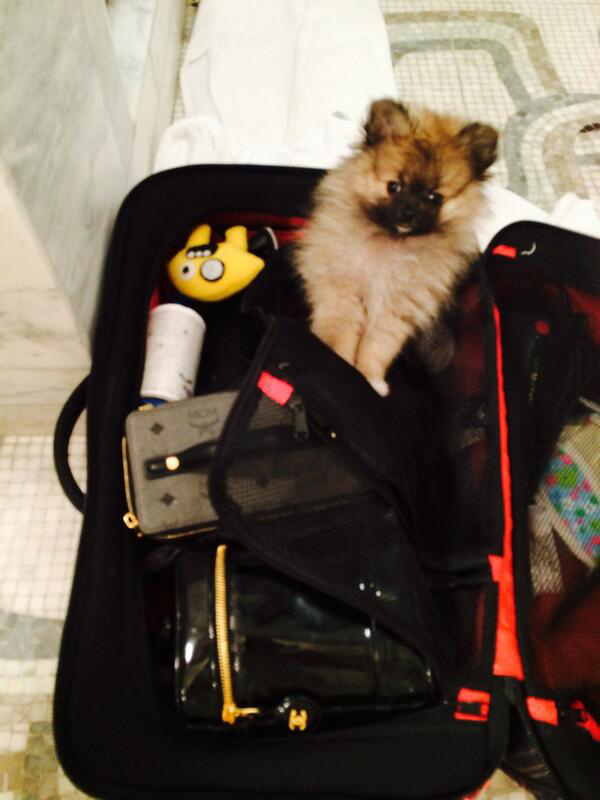 As we told you last week, Miley already has many other dogs, among them Bean, a Chihuahua mix; Mary Jane, a black and white Pit Bull mix; and Happy, a Rottweiler–Beagle mix. We're not sure she needed to add another to the pack quite so soon. What do you think about all this? Let us know in the comments.
Read the most talked about news on Dogster: