On Saturday, like she does every snowstorm, Mariah Carey slipped on a red bikini, put her dog on a leash, belted out three ferocious verses of "God Rest Ye Merry Gentlemen" while standing on the porch with a bottle of rum, and then tap danced around her Whispering Oaks neighborhood, a pop diva like no other.
Well, that's mostly wrong. The actual story is that she put on a bikini to walk her dog in the snow in Aspen, where she's on vacation with her twins. One of her entourage took a picture and she posted it to her Instagram account, causing reverberations in newsrooms across the country. Everybody is posting this photo. The combination of dog, a bikinied Carey, and snow is just too much.
She captioned it, "It's just a tradition #aspen #coldyethot"
Here it is again:
We admit, we were intrigued as well. We wondered: What the hell kind of dog is that? So we took to the Internet to discover that it's most likely a Jack Russell Terrier, because the singer has eight of them. She calls the dogs "dembabies" and she regularly posts photos of them on social media. Here she is walking a bunch of them a more traditional way in 2011, after she had her human twins.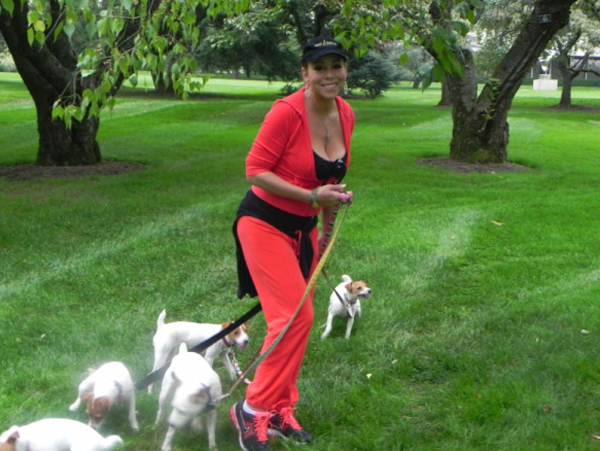 Their names are … well, their names are fantastic: The Good Reverend Pow Jackson, Pipitty L. Jackson, Mutley P. Gore Jackson the 3rd, Cha Cha, Jackie Lambchops, Jill E. Beans, and JJ.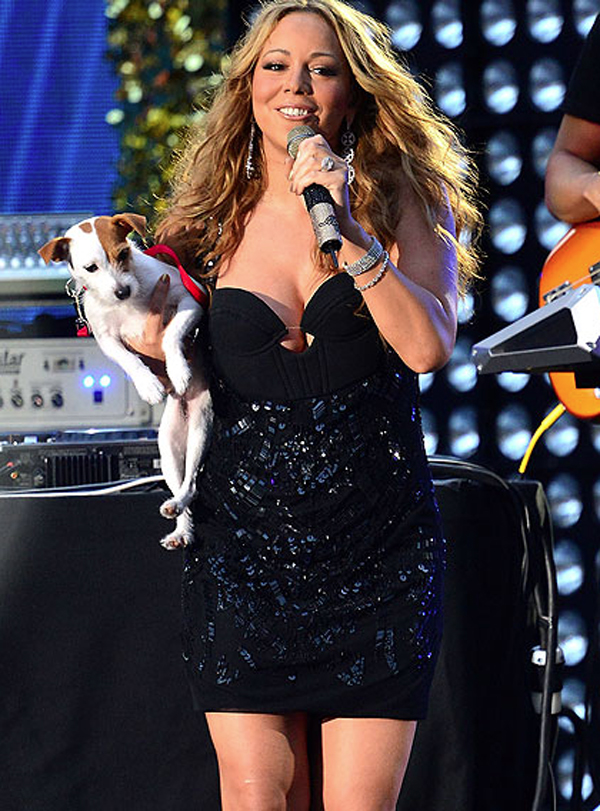 This summer, Nick Cannon opened up on the dogs.
"I bought her a dog and then those dogs mated, and then we just started having a bunch of puppies," the singer's husband told People. "They do great tricks and they're well-trained. They do everything from standing and walking on their hind legs to tricks with toys. They swim a lot and fetch balls under water. It's so cool."