Should dog owners be allowed to let their dogs off-leash in public parks? That question — and to what extent — is causing a huge uproar among dog owners in the San Francisco Bay Area.
Proposed changes in regulations would make almost all of the 80,000-acre Golden Gate National Recreation Area off-limits to unleashed dogs, and many dog owners are speaking up in opposition. One online petition condemning the plan now has over 43,000 signatures. A second petition by a group called Save Our Recreation has gathered almost 8,000 signatures as of this writing.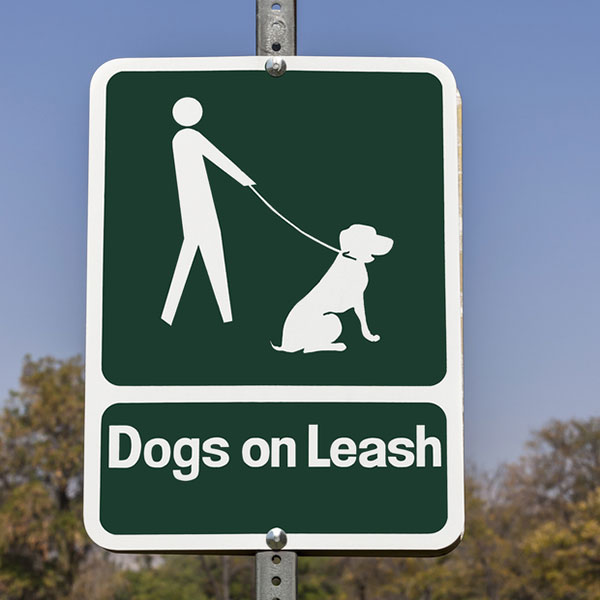 The GGNRA isn't a single continuous area, but covers many different locations throughout San Francisco, Marin, and San Mateo counties, including well-known tourist attractions such as Alcatraz and the Marin Headlands.
The new regulations, which have been under consideration since 2011, would require dogs to be kept leashed in all but seven areas. Activist Matthew Murphy's petition claims that the rules would not only make things more difficult for dog owners, but it would make San Francisco even more unaffordable:
Playtime isn't the only thing that suffers, though, if life gets harder for San Francisco's dog walkers. Every obstacle we put in front of them makes their service more expensive, and adds to the cost of owning a pet. Pricing San Francisco families out of pet ownership with burdensome, unnecessary rules and regulations means more amazing dogs like Trooper will spend their lives in shelters without a permanent home.
Representative Jackie Speier has been the most visible and outspoken ally of opponents of the changes. She thinks that the National Park Service has been treating the GGNRA as its own private domain without taking into consideration that it serves an urban area. "It's not Yellowstone," she told SF Gate in March. It's not Yosemite. It is an urban area. We superimposed a national recreation area on it and then started to slowly but surely exclude areas for people to recreate in it. That's just un-American."
There are people in favor of the new policy, though. The National Park Service says that it comes specifically from repeated complaints about off-leash dogs biting or harassing other people in the area. Neal Deai, the Pacific Field Director for the nonprofit National Parks Conservation Association, agrees that something needs to be done. "It's picnickers complaining that unregulated dogs are jumping on them and eating their food," he told SFGate. "It's wildlife enthusiasts trying to look at birds and seeing roving dogs harassing them. It's people on horses being bitten and attacked."
Even for dog lovers, the question of how much freedom for dogs in public spaces is reasonable seems legitimate. Generally speaking, I think I like dogs more than most people, and therein lies the problem: A lot of people can't be trusted to control their dogs. I often think of leash laws as being more about controlling owners who can't take responsibility than the dogs. In most parks, it's not unusual for dogs to be leashed in all but specific areas. In some ways, the policy doesn't seem that surprising at all. The National Park Service does have to balance a number of different needs: Not only dog lovers, but people who come to picnic, jog, bike ride, and play sports.
What do you think? Is this an example of the National Park Service engaging in bureaucratic overreach, or are the policy's opponents being unreasonable about unleashing their dogs? Is there someplace in the middle that the two could meet? Sound off in the comments, and tell us about strict leash laws in your area.
Read more news about dogs on Dogster: