Editor's note: Have you seen the new Dogster print magazine in stores? Or in the waiting room of your vet's office? This article appeared in our August/September issue, and we're thrilled to have Victoria Stilwell as a contributor. Subscribe to Dogster and get the bimonthly magazine delivered to your home. Read an interview with Stilwell on Dogster.
I am not a particularly organized person, nor do I run my home with anything close to precision, but I still recommend having basic house rules for the whole family to follow, including the dogs. Take it from me — a home without boundaries or an understanding of each family member's contribution is a recipe for disaster, especially if you live with a large family and have more than one dog.
Setting house rules makes life easier for everyone. It also prevents disagreements that often cause stress and confusion, particularly for dogs.
Gather the people you live with and ask yourselves these questions: What are we going to teach our dogs? Who is going to walk the dogs and when? What boundaries are we going to set? How are we going to share the care? Even a short meeting will give you more clarity.
Here are some of my top house rules to get you going:
1. Create boundaries
A home without boundaries is a disaster waiting to happen. While it is a myth that dogs assume the alpha position and take over your home if you do not assert your authority as a pack leader, you can still teach your dog what she can and cannot do. Choose areas of the home you would like to be off-limits and set clear boundaries for behaviors that you find inappropriate, such as jumping and counter surfing.
If your dog engages in these behaviors, try management and training techniques that focus on teaching an alternate positive behavior rather than repeated punishment for the negative. For example, instead of pushing your dog off and yelling "no" if she jumps up on people, teach her to approach them and get their attention by standing or sitting in front of them rather than jumping up.
2. Set a house-training schedule
Your dog must understand where it is appropriate to go potty. The key to easy house training is a combination of a regular potty/feeding/exercise and play schedule, along with consistency and patience. If you have a young puppy, crate training can be especially helpful, but take your pup outside for regular potty breaks to prevent accidents. The more you stick to a consistent schedule, the faster your dog will learn.
3. Teach basic cues
Basic cues are a great way to communicate and teach your dog the fundamental skills needed to implement the house rules. Dogs of any breed and age can learn cues such as "sit," "stay," and "come." Just understand why you are teaching these cues, and do not overuse them.
If you feel like your dog is uninterested in learning, try a different motivator. Some dogs are motivated by food, while others respond to toys, praise, or a combination of rewards. Every dog needs to feel good about learning, so keep training sessions short and fun. Be consistent with the words you use and the way you handle your dog. If you teach your dog that "down" means "lie down," do not use the same word to tell your dog to get off something.
4. Hire a trainer
Whether you take your dog to group classes or hire a dog trainer to help you at home with the house rules, check that the trainer is certified by a reputable organization and committed to fear-free training methods that do not use prong, choke, or shock collars; physical corrections; or other punishment-based methods. If you are ever uncomfortable with any methods a dog trainer is using on your dog, voice your concerns. All dogs need some kind of canine education that incorporates life skills, such as learning cues, problem-solving, socializing, impulse control, and basic manners.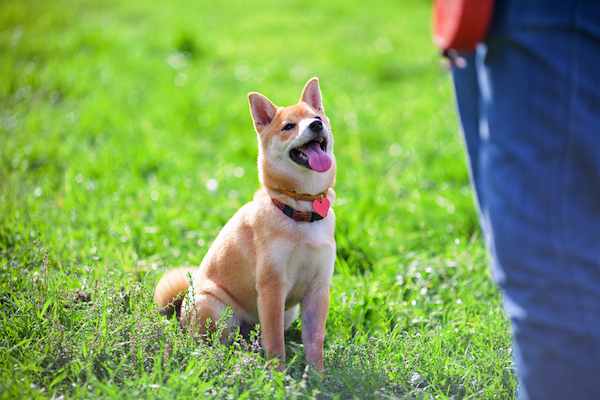 5. Be consistent
No amount of training will be successful long-term without the entire family's commitment to consistency. Your dog can get confused and frustrated if one person allows her to get on the sofa while others punish her for doing so. Consistency makes learning easier and will give your dog the confidence she needs to be successful within her environment.
Read more by Victoria Stilwell:
Read more Dogster articles that feature the methods of Victoria Stilwell:
About the author: Victoria Stilwell is a world-renowned dog trainer, TV personality, author, and public speaker best known as the star of the international hit TV series
 It's Me or the Dog, through which she reaches audiences in more than 100 countries. Appearing frequently in the worldwide media, Stilwell is widely recognized as a leader in the field of animal behavior, and is the editor-in-chief 
of Positively.com and the CEO of Victoria Stilwell Positively Dog Training, the world's premier global network of positive reinforcement dog trainers. Connect with her on Facebook and on Twitter.