Editor's note: Have you seen the new Dogster and Lucky Puppy magazines in stores? Or in the waiting room of your vet's office? This article appeared in our Fall issue. Subscribe to Dogster and get the magazines delivered to your home.
If there's one thing all animal shelters and rescue groups need it's pet food — a lot of pet food! In fact, food is one of the largest operational costs incurred by shelters and rescues. Help a local group by organizing a pet food drive among your family, friends, and neighbors. It's an easy way to do your part to help animals in need.
First, choose a local organization to help. Some shelters or rescue groups list their preferred foods on their websites. Some may feed only one or a few select brands of food in order to avoid stomach upset that could occur by feeding many different types of food. Other groups will take anything you might have. Organizations might need cat food, dog food, and possibly food for small animals like rabbits, hamsters, and birds. If you don't see any information listed on the website, call or stop by to ask if they have any preferences. Most groups also welcome pet treats.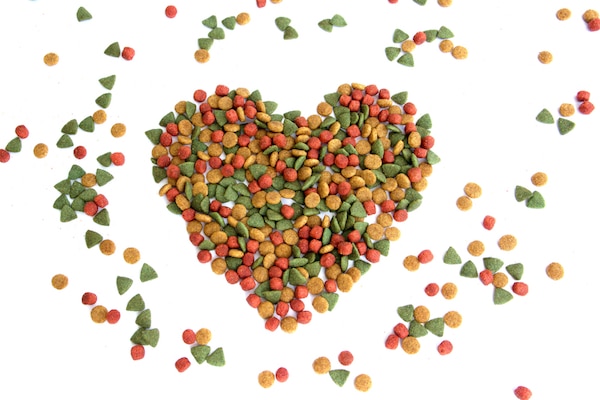 Next, let your friends, family, and neighbors know you are organizing a drive. Share the details on social media and via email, asking everyone to drop off food at your home during a designated timeframe (for instance, you might accept donations for one or two weeks). Include what group will be benefiting from their donations and what type of food and treats is needed. Periodically update everyone to let them know how the drive is going and to encourage them to donate.
In addition to the food donated by people you know, ask local grocery stores and pet stores to donate food and treats with damaged packaging (for instance, ripped bags or dented cans), or food nearing its expiration date. Hungry pets will benefit from merchandise that cannot be sold.
Here comes the fun part. Load up all that nutritious food into your car, truck, or van and head over to the shelter or rescue group to donate it in person. Extra kudos if you are so successful that you need help from friends or family to haul everything over. Take photos of your donated food pile to share on social media — hopefully you will inspire others to hold their own pet food drive!
More to give
In addition to pet food and treats, shelters and rescues can always use these staple items:
Towels
Blankets
Pet beds
Cat litter
Toys
Pet shampoo
Collars and leashes