Thanksgiving night is usually a time when families, tired and full and sorta drunk and absolutely done with talking to one another, gather on couches and floors and recliners in front of the television to watch … whatever the hell is on. It's a time for zoning out. Snoozing. Digesting.
Fox network plans to take this time to parade a bunch of rescue dogs in front of viewers, occasionally interrupted by host Hilary Swank, for the two-hour Great American Dog-a-Thon. It's a genius move. Who will not watch a bunch of dogs? Or Hilary Swank? The show is centered around rescue dogs, featuring stories of rescue dogs, viral videos starring rescue dogs, and stories about the people who do the hard work saving dogs. There's also an award segment, because this is Hollywood and it knows how to give out awards.
It also knows how to get a bunch of stars to join in. According to Fox, celebrities will introduce rescue dogs and give viewers the information to adopt or foster the dogs. The list is pretty impressive. We're going show it to you in a bulleted form so you don't read it too fast and miss Betty White:
Scarlett Johansson
Josh Duhamel
Fergie
Kesha
Kristen Bell
Betty White!
Miranda Lambert
Paula Abdul
Carrie Ann Inaba
LeAnn Rimes
And lest you think that Swank is just someone on a list who picked up the phone, have a look at her Instagram. It's full of photos of her and her rescue dogs. Swank calls herself an advocate for rescue dogs and adoption and is even executive producing the show, presumably to make sure it's done right.
"I have long been an advocate for animal adoption and know first-hand the immense joy a shelter animal brings to our lives. Yet, every year more than 4 million animals are euthanized because of overcrowding in shelters," Swank said. "We are so fortunate to have an animal advocate in the Fox network that not only sees the need for more awareness surrounding this issue, but is willing to set aside a two-hour block for this important cause. This partnership will change the path of a soul for thousands of animals looking for their forever home."
Tune in on 8 p.m. on Thanksgiving Day on Fox.
Here's some pictures from Swank's Instagram: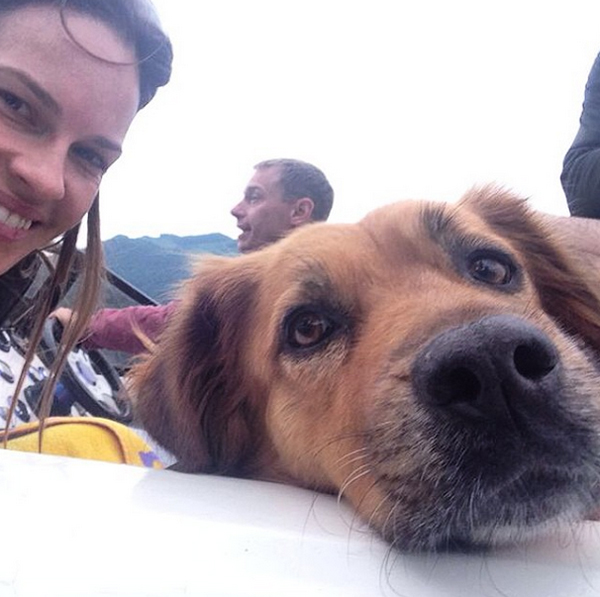 Read more about rescue on Dogster: