In spring 2018, Superpower Dogs comes to Giant Screen and IMAX theaters in 3D: the true story of how rookie puppy Halo and her human partner become a FEMA certified urban search and rescue team in Florida and how rescue dogs and their partners face dangerous situations and bring criminals to justice.
"We are determined to make the greatest film on dogs ever and to show off their character and amazing abilities in a way that people haven't seen before on screen," said producer Taran Davies. "We want to put the audience in the action and reveal the world through the eyes, ears, and noses of dogs."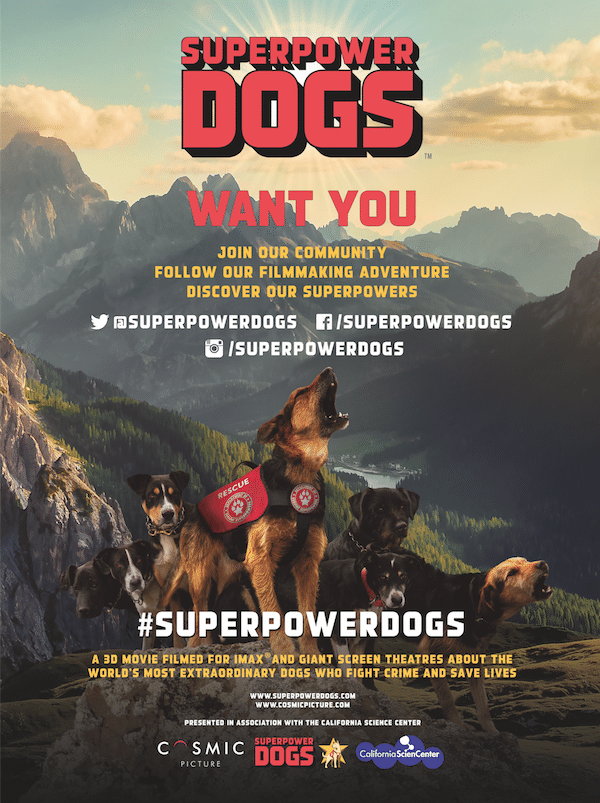 Follow Superpower Dogs at facebook.com/SuperpowerDogs. Support the movie's Indiegogo campaign, which runs through Nov. 18.