He may have an identity crisis when it comes to his name, but the Russell Terrier is one dog who is cocksure of himself. Also somewhat of an evil genius, nobody ever accused him of being a pushover. But what Jack Russell type ever was?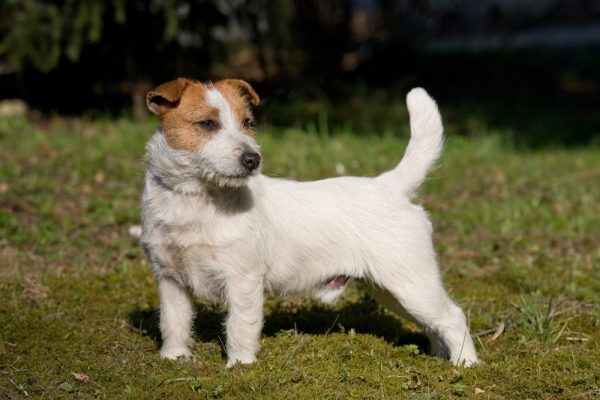 More interesting things about the Russell Terrier
The Russell Terrier shares a good deal of history with the Parson Russell Terrier and Jack Russell Terrier. All three of these breeds originated with the Parson John ("Jack") Russell in England in the mid 1800s, and all were initially called Jack Russell Terriers.
The original Jack Russells had longer legs, but there was always variety in size and leg length. Eventually, both longer-legged and shorter-legged Jack Russells had strong advocates in England, America, and Australia.
The taller version (now the AKC Parson Russell Terrier, as well as the JRTCA Jack Russell Terrier) was better suited for running with the pack and bolting foxes, while the shorter version was more easily transported in terrier bags on horseback, and could go to ground in smaller dens and work amidst more brambles.
The Russell Terrier is not to be confused with the colloquially named Puddin' Jack Russell, which is a very-short-legged version with crooked front legs and pointed ears.
Russell Terriers as a breed were developed in Australia. Even in Australia, the short-legged version was initially recognized as the Jack Russell Terrier in 1972, but this was also the name given to the longer-legged dogs in America and England.
AKC eventually changed the name of the long-legged Jack Russell Terrier to Parson Russell Terrier. The shorter-legged version still had an identity crisis, but eventually was renamed the Russell Terrier to prevent confusion.
The United Kennel Club recognized the breed in 2001, and the AKC in 2012. It is a member of the Terrier group.
The Russell Terrier is considered by many to be the ultimate working earth terrier. It is a popular competitor at Earthdog trials.
The Russell Terrier has a relatively small chest, short legs, and flexible body to enable it to move freely in underground burrows and dens. It is unequaled in its ability to bolt a fox or traverse tight tunnels.
The coat may be smooth, broken, or rough. The smooth coat is dense and coarse. The rough coat is dense and harsh. The broken coat is between the two, usually with facial furnishings and a slight ridge on the back.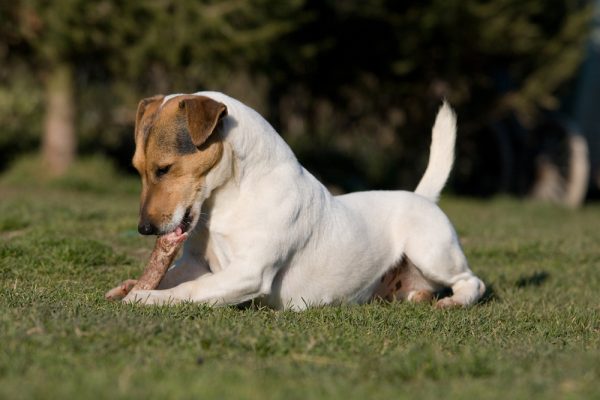 Russells weigh about 14 to 18 pounds and stand 10 to 12 inches at the withers.
They are mostly (at least 51 percent) white with black and/or tan markings.
The Russell Terrier has competed at the Westminster dog show since 2012. It has twice placed in the Terrier group there but has not yet won it.
They are the 104th most popular AKC breed, down just slightly from 102nd five years ago, and a few spots more popular than the Parson Russell Terrier.