I don't consider myself a "mom" to my dogs. Sure, I love and care for Spot and Dolly, and the latter includes feeding (homemade weekly), clothing (sweaters when it's chilly), educating (ongoing training), and providing them with healthcare (ask me how many specialists we see).
OK, so maybe I am a dog mom.
With that in mind, I plan to celebrate my bond with Spot and Dolly on Sunday along with all of the other mothers in the world. Here are a few gift ideas for those of you who will be doing the same. Pass them along to a significant other to buy for you. Or treat yourself! That's what I did.
How could I not order these slip-ons in a Boston Terrier print? Not only are they adorable and comfy, but they also benefit Best Friends Animal Society. The BOBS line also features Pit Bull and Pug designs, as well as a print made up of dozens of different dog breeds. They cost $45 at skechers.com and in stores.
Each of these dog collars comes with a matching bracelet for the human in the relationship. Dolly and I have the lovely Dotty About You set, and I will cherish my bracelet for many years to come. There are dozens of designs, one sure to suit your style. The set costs $35 at friendshipcollar.com.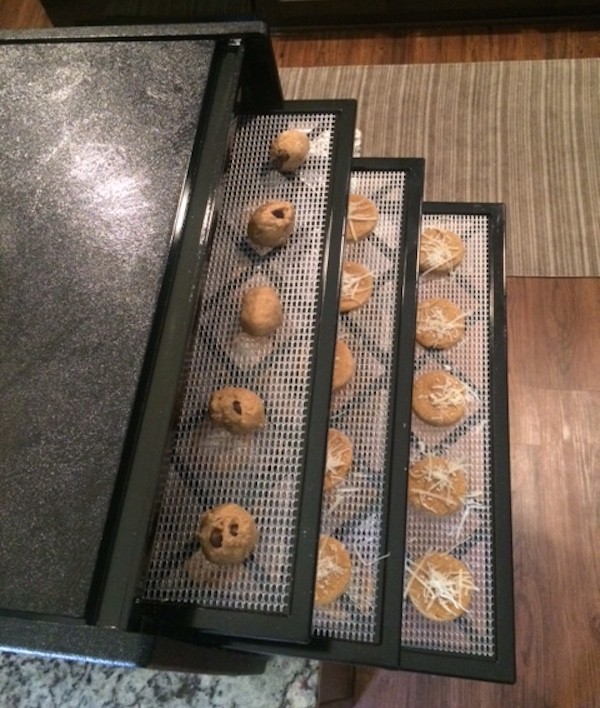 As mentioned above, I make Spot and Dolly's food. It began as a way to feed my girl a diet that complemented her cancer treatment, but soon the DIY extended to their treats. While we still make a trip to the pet store once a week for ear scratches and a few healthy favorites, I make batches of Charlie's Cheese Rolls in an Excalibur Dehydrator. I like that dehydrating allows me to make bigger batches of wholesome treats that will last longer, as all of the moisture has been removed. Excalibur dehydrators start at $129 and are available at excaliburdehydrator.com.
I can personally recommend any of the above as a great gift for a dog mom, and I also want to throw on the list a product Heather Marcoux recently reviewed for Dogster: Precious Metal Prints Pet Nose Pendant Kit. With it you can make a pendant featuring your dog's actual nose print. Too cute. The kits costs $799.99 for silver and $109.99 for gold.
Do you have dog mom plans for Sunday? Or have you received a dog mom gift? Please share in the comments!