For Adopt a Shelter Dog Month, we're featuring shelter dogs rescued by members of our Dogster community. Last week we featured Todd, a Pomeranian rescued from a hoarding situation of 40 dogs. Underweight and sick, Todd was at first terrified of his new home, but quickly grew to love it, just as his family grew to love him. You can read the rest of his story here.
This week we have Houndy, a frosted-face senior who waited 10 years to finally go home.
Houndy entered a local shelter in 2001 when he was only about two years old. Sporting a black coat, which may or may not have affected his adoption prospects, Houndy waited in the shelter, which unfortunately decided to euthanize him on account of overcrowding. That's when Four Paws, a rescue organization that saw potential in Houndy, swept in and took him on as a foster.
However, it would be a long time before Houndy found his fairytale ending. At adoption event after adoption event, Houndy always wound up leaving without a family to call his own. After not just months, but years of this, Four Paws began to lose hope and stopped bringing Houndy to adoption events. They kept one ember alive by leaving his bio online.
Which is how his forever family would finally find him. His human friend began volunteering with Four Paws in 2008, and when she found Houndy's bio online, she was surprised — she thought she knew all the dogs at Four Paws! Upon meeting him, she found Houndy drastically different from his photo: Taken when the dog was just a youngster, it did not show the white face he had developed after 10 years of waiting.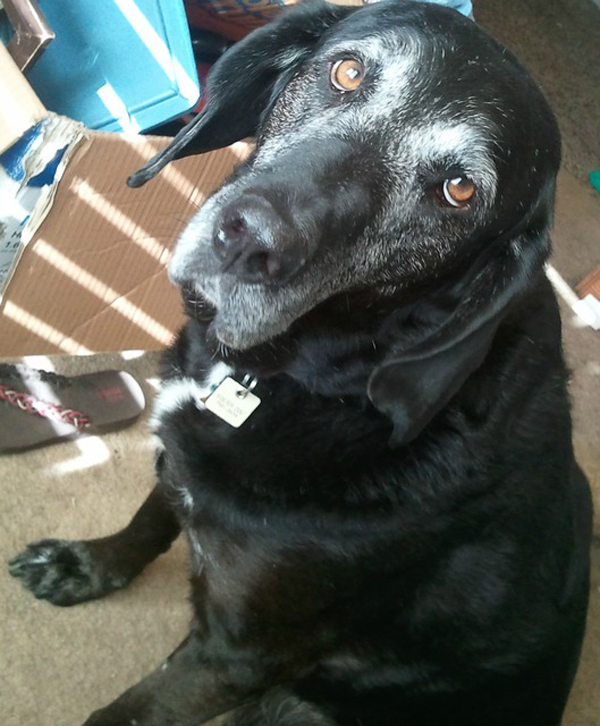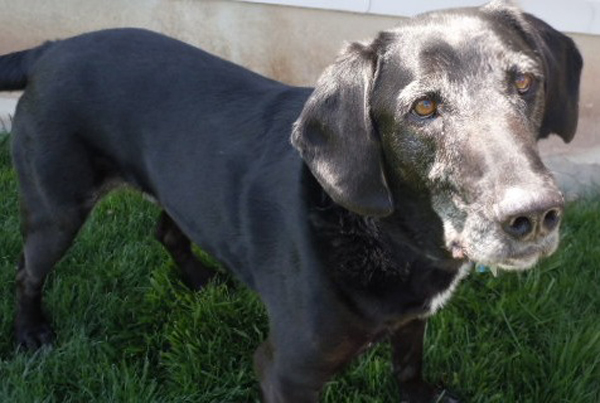 But that made his human friend love him all the more, so she decided to foster him. It would be almost a year before she finally adopted the dog after a medical scare that made her realize just how much she loved Houndy. It may have been a long, long journey, but Houndy is finally exactly where he needs to be.
Photos via Houndy's Dogster page
Read about other shelter dogs and adoption on Dogster:
About Liz Acosta: Dogster's former Cuteness Correspondent, Liz still manages the site's daily "Awws," only now she also wrangles Dogster's social media. That's why she wants you to follow us on Facebook, Twitter, and — her personal favorite — Instagram. See ya there!