On Dec. 5 at approximately 9 a.m., a crime spree hit The Dollar General store in Clinton, South Carolina, leaving employees in this neat, well-stocked market alongside a quiet road shocked, scared and confused.
The stolen loot? "Pig ears, beef bone, dog food off the shelf, and the little packets of dog treats," said store manager Anastasia Polson, according to KSLA.com.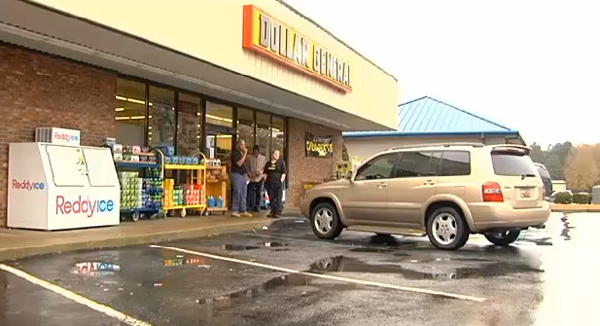 Nobody could explain it. A bunch of smelly, tasty dog treats are there one second, and then gone the next. Poof. Right out from under their noses. A bold, very particular crime from a master criminal — with a refined taste for beef.
Polson turned to the surveillance tapes, trained on the front door. Nothing out of the ordinary, just this cute dog standing at the sliding doors, trying to get in. A Husky. Here he is:
Then the doors open, and he ambles inside by himself. That's sort of odd. Dogs just walk into stores now?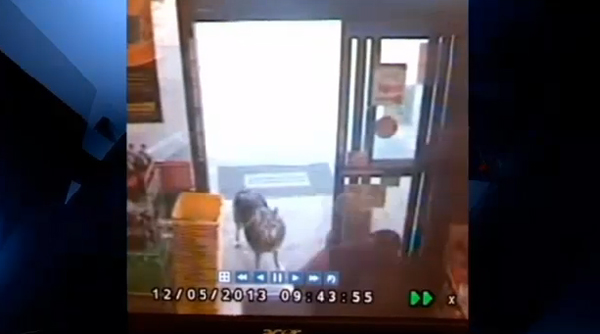 Oh, wait, he's headed outside again. All good. Now, who's stealing our freaking pig ears?
But as Polson continued to watch, what she saw made her hair stand on end. A few minutes later, the dog returned. The dog was back at the sliding door, waiting for it to open — waiting to get back in. Polson put two and two together. She stared, aghast. THE DOG IS THE CRIMINAL! AND HE'S IN THE STORE!
Polson put out a call and store employees quickly spotted the furry suspect, then followed him outside back to his hideout, which was just a spot behind the store where the dog was burying his loot. So cute.
"We didn't know it happened because he just snuck in with the customers," said Polson. "We had to lock the door to keep him from coming back in."
After many pets and giggles, Polson called police, who came and picked up the dog, calling it their "best arrest ever." They brought Cato back to his owner, Holly Darden, who admitted her dog has a long career sticking his nose into local businesses.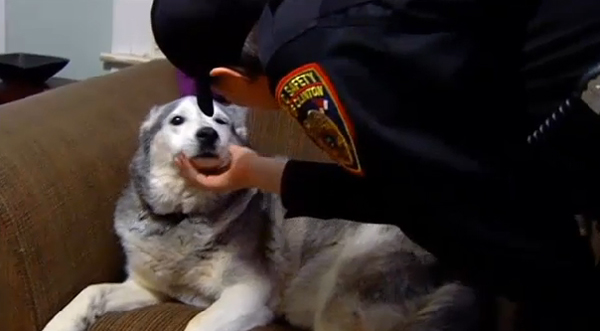 "He's gotten into Ingles. He's gotten into BI-LO. He goes to Pizza Hut. And he goes up to Yo Cup which is downtown too," she said.
She didn't say Cato had stolen from those stores, and Cato wasn't telling — he was happy on the couch at this point.
"Look at him, he's fat," she said. "Yes! I feed him. There's food in there. There's treats in there."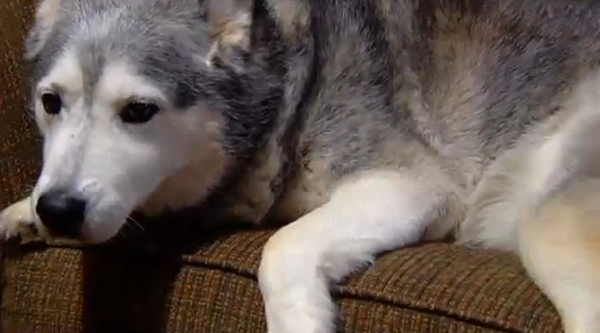 Via KSLA.com