Did you know that smoking and obesity increase the risk of heart disease in people, and that exercise reduces that same risk?
The scientific community was once oblivious to these basic facts that are now universally understood. In fact, much of what we now know as obvious, when it comes to heart disease, was a mystery until the Framingham Heart Study started yielding results.
The Framingham Heart Study is a massive, ongoing study of people in the town of Framingham, Massachusetts. It's now following its third generation of participants. It has contributed massive tomes of information to the medical world — and not just about heart disease. The study has generated more than 1,000 scholarly articles.
I'm sure it will come as no surprise that veterinary medicine, which is the impoverished stepchild of human medicine, has never benefitted from such a massive study.
Until now.
The Morris Animal Foundation recently launched a $25 million lifetime study of Golden Retrievers. The foundation is recruiting 3,000 healthy young Golden Retrievers. They will be followed for life, or, eerily, until funds run out. The dogs will undergo regular evaluations by specially certified participating veterinarians. Blood, urine, nail, hair, and stool samples will be submitted regularly. Owners will be questioned extensively on all matters of lifestyle such as diet and travel.
The stated goal of the Framingham study was to better understand heart disease, but the study has yielded mountains of data on unrelated subjects. Likewise, the canine study is focused on canine cancer. Golden Retrievers are known colloquially for suffering higher-than-average rates of cancer, and that is one of the reasons why they were chosen for the study. This study promises to reveal many things about canine cancer, including whether Goldens are predisposed to it (a fact that, although accepted by most veterinarians, has never been proved).
The study also may put to rest many other controversies surrounding the lives of dogs. Do dogs on grain-free diets live longer and healthier lives than those on conventional ones? Or is there no difference, or are grains in fact crucial for dog health? The study will probably be the first to provide hard data on the comparative advantages or disadvantages of grain-free and also (drum roll please!) raw diets.
Other potentially exciting revelations might relate to vaccination frequency, pesticide use in the house, and even which types of food bowls are best.
I am truly excited about this project, and I have great respect for the Morris Animal Foundation — a foundation that has, to the best of my knowledge, dedicated itself wholeheartedly and unreservedly to advancing animal health in an unbiased fashion.
And with that said, it is time to discuss the study's (as I understand it) darker side. An article on the VIN News Service (that is well worth a read) discusses the study in depth. In the middle of the article is a quote that I found highly troubling:
In the Golden Retriever Lifetime Study, the Morris team and project sponsors will do some of the data analysis. Donors of more than $2 million get a first look at the data. After 18 months, anonymized raw data will be made freely available to the general research community. [Morris Animal Foundation CEO David] Haworth added that if any significant risk factor surfaces, that information will not be held, but immediately made publicly available.
Who are those donors of more than $2 million? The Mark and Betty Morris Family Foundation is one, and I believe its motives are pure. Other major donors, according to the VIN News Service, are "the Blue Buffalo Foundation for Cancer Research, Petco Foundation, VCA Antech, and Zoetis."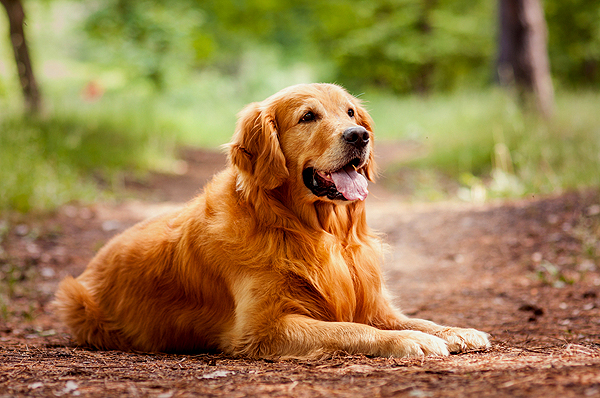 Although I'd like to commend these companies and foundations for their philanthropy, I wonder to what extent self-interest drove their donations. Blue Buffalo looks set to get an 18-month head start over Hill's, Iams, Purina, and other competitors should any major dietary revelations occur. Petco will get a similar head start if revelations regarding toys, treats, or bowls come out.
But VCA Antech and Zoetis are the ones who really stand to benefit. VCA Antech is a veterinary mega-conglomerate. The Antech portion of the company is a major veterinary diagnostic laboratory. It looks set to get an 18-month head start over competitors (such as Idexx) if, for instance, some new testable biomarker for cancer or some other disease is discovered. VCA's huge network of hospitals might get the jump on independent vets if changes to lifestyle or vaccination patterns are to be recommended. You might never have heard of Zoetis, but I can describe the company in three words: veterinary big pharma. It looks like it, too, will get an 18-month advantage over competitors.
I fully commend the Morris Animal Foundation on this magnificent study. I wish to thank the ordinary owners of Golden Retrievers who are participating in the study. I also wish to thank donors to the study who have nothing personal to gain from it (other than longer and healthier lives for their future canine companions).
But I'm afraid I can't bring myself to thank the big companies who have contributed to this project. Their expenditures appear to me to be investments rather than philanthropy.
Learn more about dogs with Dogster:
Got a question for Dr. Barchas? Ask our vet in the comments below and you might be featured in an upcoming column. (Note that if you have an emergency situation, please see your own vet immediately!)