It's no secret that I have no love for PETA. Actually, it's more like a deeply embedded loathing. PETA's tactics have included fat-shaming, sexism, racism of various kinds, spreading pseudoscience about autism, and even exploiting the Detroit water crisis.
All of that is bad enough, but a Virginia man now alleges that PETA's actions include abducting and killing his Chihuahua. Wilbur Cerate came home on a Saturday last month to find that his dog, Maya, was missing. When he checked the security camera he had installed on his front porch, it showed a van with "PETA" on the side pulling up in front of his house. Two women got out, took Maya, and put her in the van.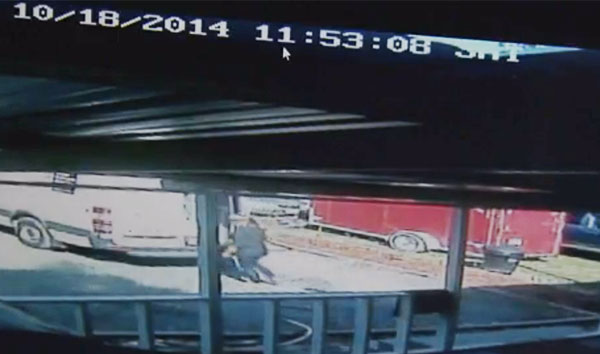 From the footage and the reporting by television station WAVY, there is no apparent reason that PETA needed to take Maya. According to the report, it had been authorized to pick up stray dogs in the trailer park where Cerate and his family live, but Maya was no stray. "I was angry," Cerate said. "I understand they pick up my dog, if it was in a tree or another place, but this is in my house."
Three days after Maya disappeared, the situation got worse. The women came back to Cerate's house bearing a fruit basket and bad news: Maya had been euthanized. They didn't explain why or offer confirmation, and PETA's leadership have yet to elaborate.
Euthanizing a dog after only three days may be shocking, but it's not inconsistent with PETA's philosophy. For years, while animal lovers across the country have pushed for more shelters to become "no-kill," PETA has opposed no-kill efforts, claiming that they are actually a form of cruelty. On their website, they claim that no-kill policies have "deadly consequences":
It's appalling to contemplate, but when shelters give into pressure to go "no-kill" before they have overcome the breeding and selling of animals in their communities and before establishing sufficient spaying and neutering services, the results are often far worse for animals than a peaceful death through euthanasia.
PETA has a history of putting that argument into deadly action. According to figures from the Virginia Department of Agriculture and Consumer Services, PETA has killed 87 percent of the animals that have come into its custody since 1998, while adopting out only 9 percent. (Note: PETAKillsAnimals.com is sponsored by a corporate lobbying group, however, the numbers collected by the State of Virginia seem pretty straightforward.)
Even if you agree with their philosophy on no-kill, it doesn't explain why they killed Maya — if in fact they did — in less than three days. If there were signs of abuse or illness that made euthanizing the only legitimate option, you would think that it would be straightforward and open about that. Instead, it has been dodging media scrutiny on the matter. Anyone who's watched PETA's activities knows that is something it hardly ever does, even under the most shocking of circumstances.
Via WAVY.com
Learn more about dogs with Dogster: