Think about your typical workday, from the time your alarm clock starts screeching to the moment you collapse from exhaustion in the evening. No matter what job you're holding down, sometimes just making it through the day can be a soul-sucking grind. If you're anything like me, mornings are the worst. This Great Pyrenees puppy knows what I'm talking about.
How much fluffier would every part of the workday be if Great Pyrenees puppies kept you company throughout? What if you ducked away from your workstation from time to time, leaving a Great Pyrenees puppy in your place? Would anyone even notice? Let's give it a go! Now that you've dragged yourself out of bed, you'll need to hop in the shower.
Commuting with Great Pyrenees puppies!
Having Great Pyrenees puppies as coworkers makes the drive to work so much more enjoyable. In their traditional roles as guardians and shepherds, they have a reputation as hardworking go-getters. By the time you walk out your front door, this Great Pyrenees puppy has the truck warmed up!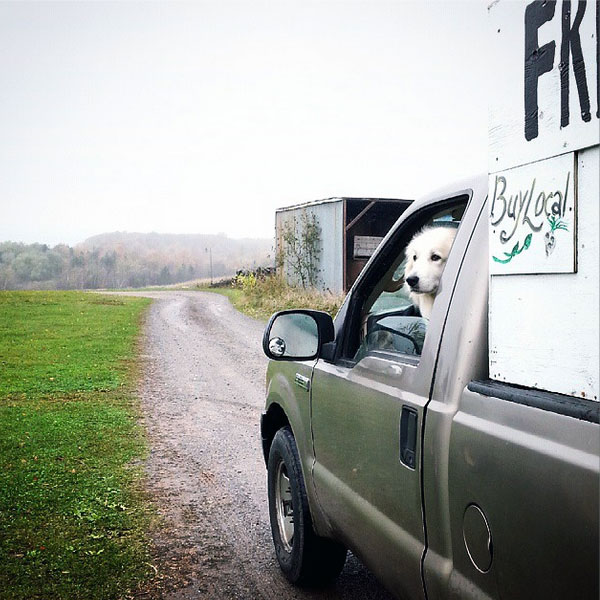 Are you unprepared to face the day, or to even speak in complete sentences, until you've had some caffeine? The hassle of waiting in line for a coffee on the way to work is easier when you glance over and see a Great Pyrenees puppy sharing in this familiar early-morning malaise.
Simply getting to the office can max out your stress level before you even punch the clock. Great Pyrenees puppies are here to help. Do you find yourself mired in rush-hour hell every single morning? Instead of screaming expletives at the car that just cut you off or honking because traffic hasn't moved in 10 minutes, look in the rearview mirror and see this happy puppy face smiling back!
Great Pyrenees puppies: Catalysts for change!
The morning meeting didn't go so well, did it? You've been told to crunch the numbers again, collate more data, or touch base with that particularly difficult client. Great Pyrenees puppies seem to have an innate knowledge of their owners. You return from being saddled with additional drudgery to find your Great Pyrenees puppy handling the spreadsheets for you.
I don't know about you, but the fantasy of having Great Pyrenees puppies shadow me at work is already making things a little easier. It's not yet 11 in the morning, and the weather is awesome today. Will anyone notice if you left a Great Pyrenees puppy at your desk while you nip out for a stroll?
Power lunches with Great Pyrenees puppies!
Lunchtime approaches, and you're practically ravenous. Great Pyrenees puppies are members of a large dog breed that can reach 100-plus pounds when fully grown, so you know your puppy pal is hungry, too. While your client drones on interminably about operationalizing his new business plan, the calm demeanor of your Great Pyrenees puppy gives you the fortitude to endure.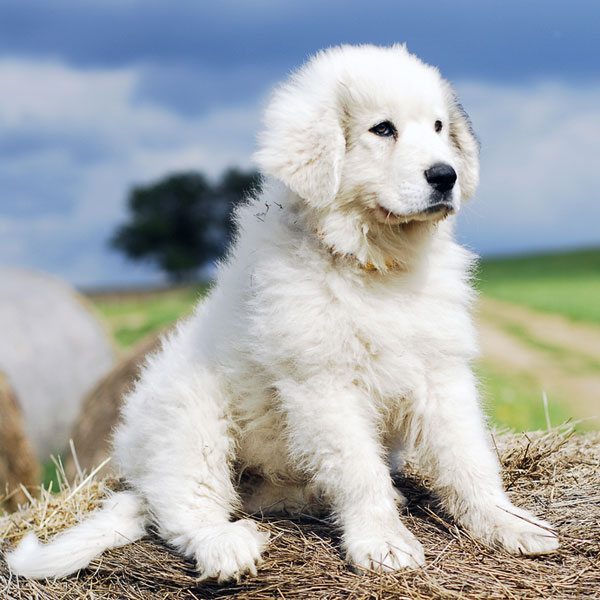 Not all Great Pyrenees puppies are so stolid in the face of hunger pangs. You're getting a lot of pushback from this late-morning appointment, and your Great Pyrenees puppy is pacing in front of your office window in silent protest. You feel complete solidarity with the look in his eyes.
These Great Pyrenees puppies don't care whether you're ready for lunch or not. Fortunately, it's Bring Your Kids to Work Day. Unfortunately, you brought the entire Great Pyrenees family along, and they've decided to have their power lunch in the middle of your boss' office! Everyone will be too busy cooing over the adorable baby puppies to chastise you, though.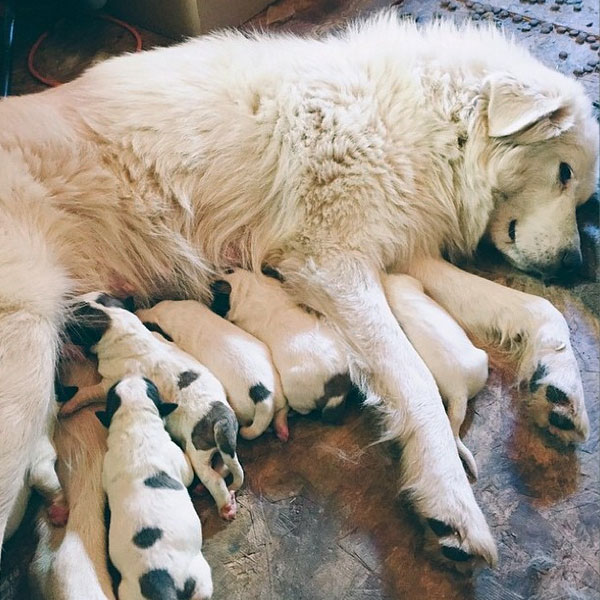 You've made it through another day!
As I thought, Great Pyrenees puppies make work infinitely more interesting and entertaining, don't they? Your supervisor came by 10 times to ask if that new business model was actionable or if the organization was going to have to eat its own dog food. Each time, he was greeted by a Great Pyrenees puppy and forgot what he was there for! As you prepare to leave the office, your Great Pyrenees puppy gives you a high five!
In theory, the workplace becomes gentler when Great Pyrenees puppies are along for the ride! What if they were at the heart of the next great paradigm shift? And what if someone at corporate headquarters heard that you were the one to think outside the whelping box? Suddenly, you're being fast-tracked for promotion!
Great Pyrenees puppies are a win-win!
This is all just daydreaming, of course. We need to manage expectations when it comes to Great Pyrenees puppies in the workplace. The idea of bringing them to the office may be best-of-breed, but these puppies grow very fast. Soon, the next big thing will be a Great Pyrenees dog taking up half of the break room.
Is your Great Pyrenees puppy an agent of change? Let us know in the comments!
See more about breed puppy pictures on Dogster: