In London this weekend, a bunch of dogs went into a restaurant, sat at some tables, and had some good food brought to them by some waiters. It was all very interesting and confusing. The dogs had:
Quinoa and buckwheat biscuits with apple and cinnamon
Crispy paddywack with reishi mushroom flaxseed cream and coconut
Steamed chicken with dandelion and parsley quinoa
Tripe with wakame seaweed and kale
"A piquant marrowbone"
Alkaline water, beef consommé, and coconut water (as refreshment)
Blueberry chia pudding (as dessert)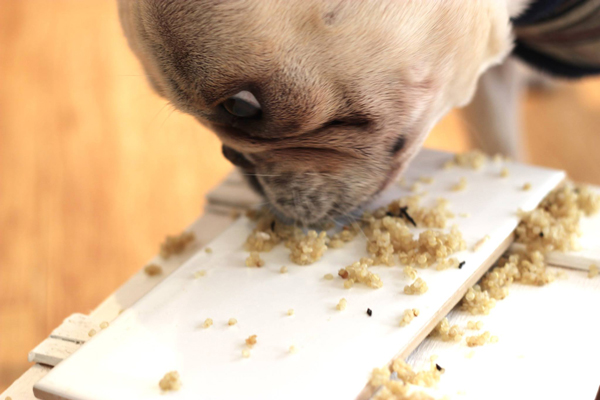 As much as we like to think this happens on the regular at the home Chef Gordon Ramsay shares with his Bulldog, alas, it was a one-time thing — "a holistic dining event" by the Curious Canine Kitchen in the form of a pop-up restaurant in London's Shoreditch, with two seatings each day.
Dedicated to serving "high-end, freshly prepared, organic canine cuisine" to some dogs, the event, thrown by organizer Natasha Mason and certified raw-food chef Emily Stephenson, was both for charity and to celebrate the life of Juliette de Baïracli Levy and and her book The Complete Herbal Book for the Dog. Organizers consider Levy, who died in 2009, "the grandmother of herbal medicine and holistic dog care."
"When you do a breakdown of what goes into dog food, all the additives — that's not nutritious!" Mason told Time. "That's questionable."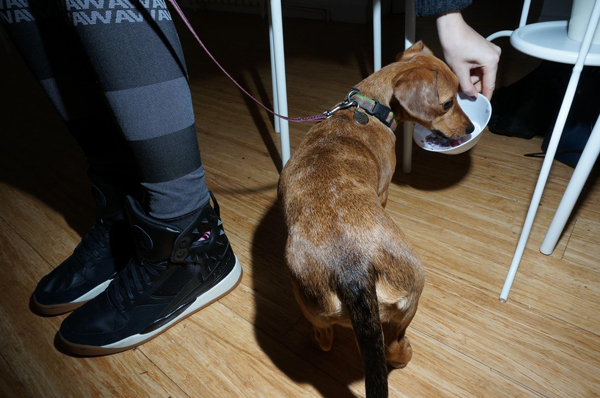 According to Time, most of the foods were eagerly gobbled up by the attendees, such as a Jack Russell Terrier named Eddie; Pulgas, a snowy white Bichon Frise; and a one-year-old Cockapoo named Dexter. With the exceptions of the seaweed sides, however. They went untouched. Those dogs aren't idiots.
Via Time; photo via the Curious Canine's Facebook page
Read more dog news on Dogster: