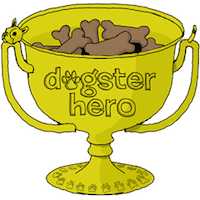 In 2005, moved by images of Hurricane Katrina, Andrea Ochsner, the choir director at South Keller Intermediate School in Keller, Texas, felt compelled to help those in need. After creating the group Voices for Recovery, she and her students embarked on a fundraising campaign and donated the proceeds from their efforts to the American Red Cross.
Remembering the positive impact the experience had on the children, Ochsner was keen to offer other students an opportunity to get involved and make a difference in the community, and it was only natural that it involve pets. She has always been an animal lover and grew up in a home with a variety of animals, and she and her family currently share their home with two rescue dogs: Paige, a 7-year-old Standard Poodle, and Race, a 5-year-old black Lab mix who arrived as a foster dog and never left.
When she proposed the idea to raise money for animals in need to her students, they were excited. This came as no surprise to Ochsner, who says that "animals and children truly seem to have a special bond."
Over the past few years, she and her students have raised funds for the Keller Animal Shelter and a local rescue group, Animal Advocates of North Texas. The money has gone to saving animals as well as paying the medical expenses for countless pets who might otherwise not have been given a second chance in life.
Ochsner and her team are very creative when it comes to fundraising, but one thing is certain: "The kids need to be involved in the process," she says.
"We have used a number of different means to raise money, like bake sales at the end of the school day," she says. "Parents bake or sometimes parents and students bake, or they just purchase bakery items to sell. We have also sold baked goods at our benefit concert, Voices That Care. And every year, we've designed and sold a Voices That Care T-shirt."
Ochsner also introduced an inter-class challenge, awarding a prize to the class that collected the most loose change in a day. Her choir serenaded the winning class with the song "Who Let the Dogs Out'' at a school assembly.
The school also designated a particular day as PJ Day, where students donating $1 to the campaign were allowed to come to school in their pajamas.
According to Ochsner, some children are so enthusiastic about helping animals in need that they undertake their own fundraisers at home. Maddie and Nolan Auclair, for example, not only organized lemonade and bake sales but created dozens of "loom animals," which they sold to friends and family to support the school's efforts.
When asked why they feel it is important to help animals, Maddie doesn't hesitate. "Because we love them," she says.
The children have also assisted at local adoption events and helped socialize foster dogs and kittens. They involve other children in the neighborhood in their fundraising efforts and help spread the word about animals needing homes. The siblings recently had the opportunity to accompany their grandmother, a dedicated animal rescuer, on a trip to Best Friends Animal Sanctuary in Utah, and it was an experience they will never forget.
Ochsner also uses fundraising as an opportunity to teach her students the fundamentals of business.
"Many children assume that because they work at the bake sale they will be given free food or free T-shirts because they are helping sell them," she says. She explains that this is not the case, teaching them the concept of cost and profit margins.
Over the years, Ochsner and SKI students have raised almost $18,000 to help animals in need. Her motivation is simple.
"I am passionate about helping animals, and I feel strongly about (and want to share with students) the importance of making a difference in the world," she says. "Animals touch our hearts, and they are so very dependent on us. We have a responsibility to them."
"Children innately respond to animals," she continues. "It's a beautiful pairing! Our school has a saying: South Keller Intermediate School is M.A.D. (Making a Difference). I love helping students realize that they can make a difference!"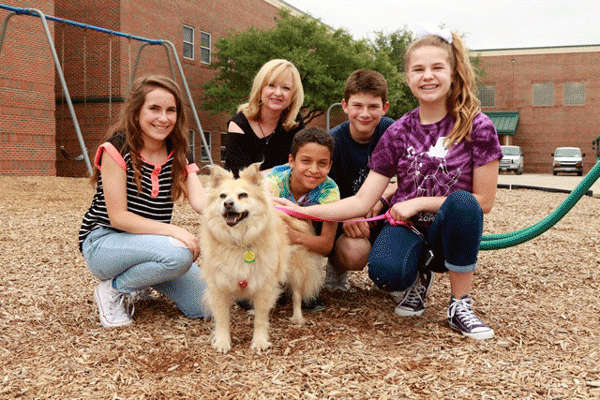 To stimulate students' interest, Ochsner has invited various animal advocates to speak to the students and parents during school assemblies and evening concerts about the situation regarding homeless animals and the impact of their donations.
"Sometimes the talks have been very specific, sometimes general. We have invited animal control officers from the local shelter and had speakers talk about the importance of spaying and neutering," she says. "We use this assembly and the evening concert as a way to educate students and parents. We also feature posters of pets available for adoption."
When asked what advice she would give to others wishing to help homeless animals, Ochsner made the following suggestions: "Be creative. Look in your heart. Not everyone can foster. Not everyone has money to spare, but if we think hard and work together, we can make a difference."