Dogs with bucket lists put a lump in our throat. Cane the Pit Bull's story is especially sad. He was placed in a shelter after his mom had mauled all of his siblings to death, according to his Facebook page, but he quickly found a loving home with the Carter family — one that even had an older rescue Pit named Bailey. Yet Cane only had six wonderful years before tragedy struck again, and this time he wasn't going to make it out.
He had thyroid cancer. Surgery removed the tumor, but by then the cancer had spread to his lungs. Even with chemo, he would have only a few months.>
So for this wonderful dog, who is like a child to the Carters, it was time for a bucket list.
"If sharing his story can lead to one more person seeing this breed in a positive light, if it leads to one more Pitty being rescued from shelter death row, we've succeeded in giving Cane a greater purpose during his short time here on earth," write the Carters on Facebook.
Indeed, this is not just an opportunity to give Cane a proper send-off, it's a chance for the Carters to raise the status of all Pit Bulls.
"In the past six years, he's proven time and time again how incredibly resilient and loving and unconditional this breed is," Anna Carter told NBC DFW. "All they really want is to love and to be loved."
Check out this photo tour of Cane ticking off bucket list items and bringing a smile to all he sees: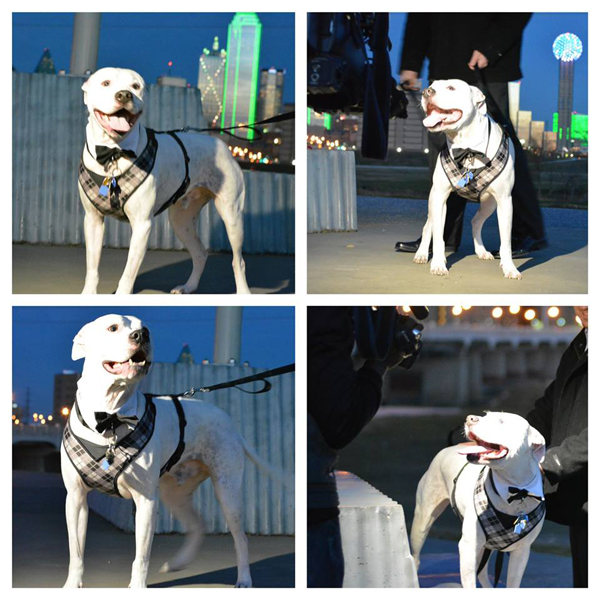 "I think we've succeeded in giving Cane a larger purpose and helping others see how incredibly amazing the Pit Bull breed can be if given the chance to be part of a very loving and cared-for family," Carter said.
Via NBC DFW; photos via Cane's Facebook page
Read more news about dogs on Dogster: