Can dogs suffer from epilepsy? Yes, but it's important to distinguish what the term means. Seizures in dogs are often heaped under the word "epilepsy" or "epileptic," but this is more of a convenience than a precise terminology. We're going to look at the broader question of seizures in dogs and what, if anything, can be done to help them cope in the aftermath.
Dogster's resident veterinarian has written that what causes seizures in dogs varies and that what was once referred to commonly as "epilepsy" represents a wide range of neurological conditions. When a dog, puppy or adult, has a seizure, a series of uncontrollable electrical impulses fire in the brain. The episode itself tends to last only a couple of minutes, but it may be only be a symptom of a larger and more dangerous problem.
Why do dogs have seizures?
This is a complicated question, because there are many types of seizures in dogs. Genetics plays a role for some dogs who inherit a predisposition to seizures, which may manifest at any age, from puppyhood onward. If you are familiar with the dog's parentage, you can alert your veterinarian to the possibility and work with them on monitoring for potential red flags. That foreknowledge can be difficult to come by, however, and even a dog with a family history may not show any symptoms.
Genetic inheritance aside, dog seizures may be caused, in the short term, by traumatic events such as a head injury. Over the long term, malfunctions and deficiencies in major body systems may influence a dog's neurological health. Any kind of severe imbalance to a major body system or critical organ, like the liver, kidney, or cardiovascular system, can bring about the optimal conditions for seizures to occur.
Regular diet and exercise may help prevent things like pancreatitis, liver, and kidney diseases, which can all be contributing factors, but the sheer number of reasons for and causes of dog seizures is too many for any single routine or regimen to prevent. For instance, chronic low blood sugar, or hypoglycemia, is another potential cause for seizures in dogs, but altering a dog or puppy's diet may only address one possible issue while others go untreated.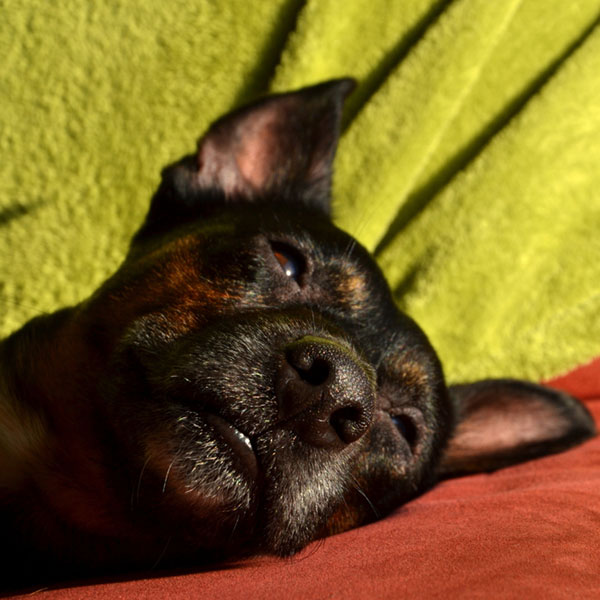 Dog and puppy seizure symptoms
Regardless of type, many seizures share a common set of signs and symptoms that occur before, during, and after an episode. A further complicating factor is that many dog seizures occur during sleep, so you may only witness the aftermath. If the dog is awake, pre-seizure symptoms include disorientation, glazed eyes, and confusion. If you do see a seizure happening, take careful note of affected areas of the body, which may assist a veterinarian in determining the source of the real problem.
During the seizure, the dog may pass out, fall on his side, and convulse. Depending on the type or severity of the seizure, it may be the head or one or more of the limbs that seizes. As there is no typical seizure, there is also no hard-and-fast rule for a seizure's duration. The convulsions themselves can last anywhere from a couple of seconds to a couple of minutes.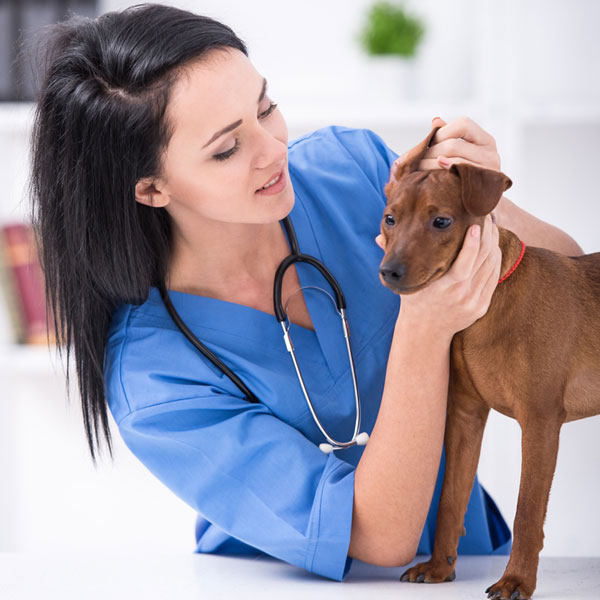 One very noticeable symptom, whether you are witness to a seizure as it happens or during the night, is loss of bladder and bowel control. A dog with no history of incontinence who has made a large mess overnight may have had an episode. Post-seizure symptoms may mirror the pre-seizure symptoms, and can also include an increased and indiscriminate appetite, or heightened aggression.
What to do if your dog or puppy has a seizure
The best thing you can do is wait for the seizure to pass and get your dog to a veterinarian as soon as possible for a consultation. A true diagnosis of epilepsy is typically only made and confirmed in the first few years of life between puppyhood and adulthood. It is not a simple process, but one which requires a battery of tests, from MRIs and bloodwork to urinalysis and brain scans.
Only by working with a veterinarian and/or a veterinary neurologist can a dog owner hope to determine and isolate the true root cause of seizures, both in puppies and in dogs. In puppies and dogs younger than five years, a diagnosis of idiopathic epilepsy can be made, though it simply indicates that the problem is one requiring long-term care and maintenance, usually through prescription medications.
Dealing with canine epilepsy is not easy
A seizure in a dog may be an isolated incident, or, in some cases, just the first episode in a gradually escalating series. Unfortunately, there are no home remedies, nor easy solutions. Even veterinarians who specialize in neurological disorders can only offer palliative treatments for puppies who are diagnosed early. In senior dogs, for whom seizures may indicate cumulative issues with the brain or other major organ system troubles, the onset of seizure activity might signal the beginning of the end.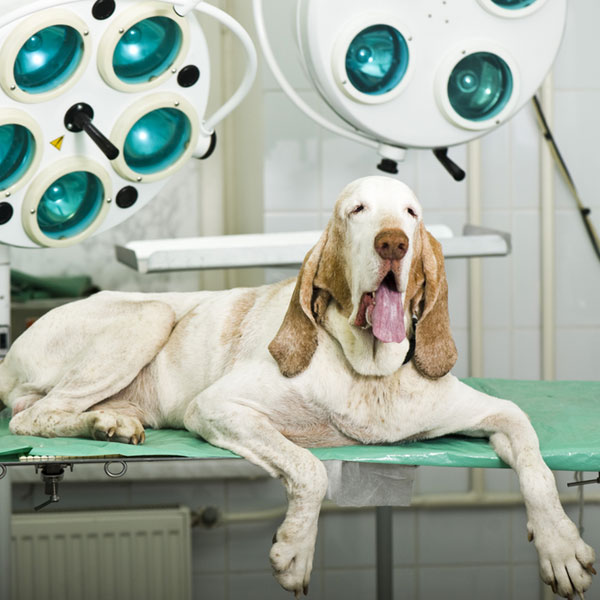 The expense involved in thoroughly investigating and attempting to treat dogs for seizure activity can be overwhelming. One drawback to an early diagnosis is that, just as in humans, the more frequently a dog takes any of the sedative-based prescriptions, the less effective they become over time. This means that from the start of medication, a dog's quality of life is adversely affected, leading many dog owners to make painful choices.
Read more about dog health on Dogster:
About the author: Melvin Peña trained as a scholar and teacher of 18th-century British literature before turning his research and writing skills to puppies and kittens. He enjoys making art, hiking, and concert-going, as well as dazzling crowds with operatic karaoke performances. He has a one-year-old female Bluetick Coonhound mix named Idris, and his online life is conveniently encapsulated here.