A sad reality about dog adoption is that not all dogs are equal in the shelter. We have to keep making that point over and over in our articles: If a dog is old, disabled, sick, a breed that's unpopular, or just not pretty enough, that animal stands a much smaller chance of ever finding a forever home outside of the shelter. That's one of the reasons that we love Muttville so much; it's one of the few organizations that tries to find older dogs permanent homes.
You could hardly ask for a better example of that dynamic than the case of Bagheera, a black Collie cross who recently arrived at Teckels, a shelter in Gloucester, England. Bagheera recently made the trip to England from Italy, where she's spent the past seven years moving from kennel to kennel.
Bagheera's main disadvantage is the bright yellow-orange eyes that inspired her name. In Rudyard Kipling's The Jungle Books, Bagheera is the black panther who acts as Mowgli's tutor and companion.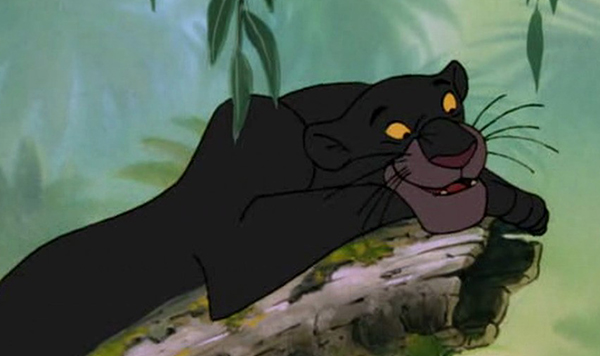 Unfortunately, many people find Bagheera's eyes frightening. Whether it comes from superstition or just an instinctive discomfort with her bright, wild stare, people who come into the shelter looking to take home a dog have turned away from her again and again. Teckels brought her to Gloucester hoping for better luck than in Italy.
But of course, with age come certain other issues. Besides the eyes, people nearly always come to shelters looking for young dogs that they can raise from puppyhood. And Bagheera has never lived with a human family; all of her behavior has been learned in shelters since she was six months old.
"Bagheera is quite nervous, and we are struggling to find her a home," senior kennel technician Alice Breaks told the Gloucester Citizen. "She needs to go to a quiet, adult-only home which is ideally in a rural setting. … She will always have certain issues but I have taught her some English and she will sit and give her a paw when she feels comfortable."
Most of our readership is in the United States, but we hope that someone will be able to look into Bagheera's eyes and give her the home that she needs. We hope, too, that when people go to shelters here in the States, they will take a closer look at all the dogs that need homes, not just the few that fit the media image of "cute."
Learn more about dogs with Dogster: