Editor's note: Have you seen the Dogster print magazine in stores? Or in the waiting room of your vet's office? This article appeared in our December-January issue. Subscribe to Dogster and get the bimonthly magazine delivered to your home.
We've all got that person (or pup!) on our holiday list: the one who somehow already seems to have everything. At Dogster, we take delighting and impressing these types seriously — and believe it or not, it is possible to do that without breaking the bank! Here are some presents even the most discerning dog or human will be happy to see in their stocking or under the tree:
1. Barkables Box
There are tons of subscription boxes for pets on the market, but Barkables is unique. It's the first box to offer high-quality dog treats infused with carefully distilled CBD oil (derived from hemp plants). Any pup who suffers from anxiety or the aches that come with age will be thrilled to get this in the mail.
Starts at $29.98 (puppy box) at Barkables.
2. Tattoo-style Custom Pet Portraits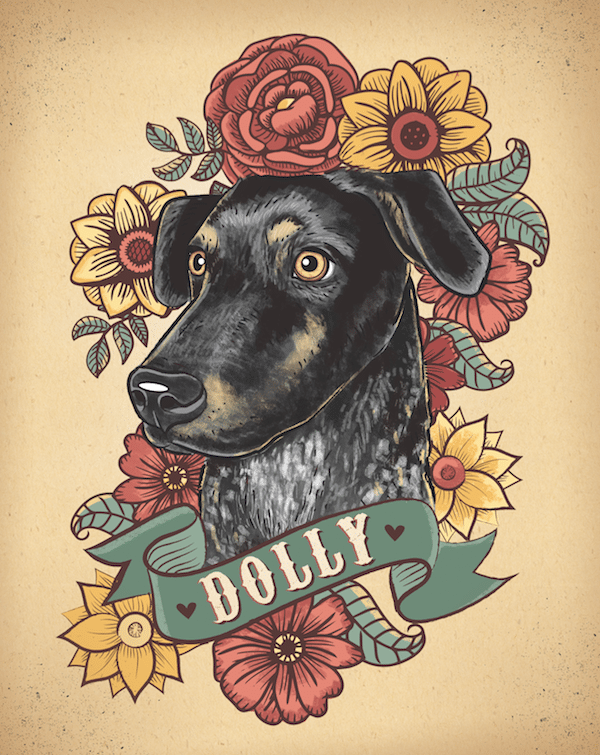 This is for anyone who adores pet portrait tattoos but may not necessarily want to commit to a lifetime of ink. Illustrator Tiffany Everett's specialty is spinning up frame-worthy custom pieces in classic and colorful tattoo styles. Get 15 percent off your first order with the promo code DOGSTER.
Starts at $115 at KudzuMonsterART.
3. No.1 Pawmade
Protect those delicate pup paws during the cold months with this lavish balm from Canadian purveyor Loyal Canine Co. The No.1 Pawmade contains a special blend of quality ingredients (including messiah-worthy myrrh) and has a loyal following from Los Angeles to London.
$14.53 ($19 CAD) at Loyal Canine Co.
4. CLIC Leash
Finally, a chic solution to tethering your pup to your chair while you enjoy your chai at that outdoor cafe. The CLIC leash, from Hong Kongbased High5Dogs, is our new favorite solution for taking our dogs everywhere. It's beautifully engineered and can be set in place with just one hand. (Of course, we must remind you to never leave your dog tethered somewhere unattended. At Dogster, tethering is only fine and dandy when your dog is right next to you.)
$79 at High5Dogs.