It's a veritable Christmas miracle for one homeless pup. Baby Girl, a well-known fixture around Richland, Michigan, has a warm home to spend her time in and more than a handful of people who love her.
According to Richland Animal Rescue, Baby Girl has roamed the streets of the town for three years after being abandoned as a puppy. She survived on food, water and shelter offered by various people around town, but evaded all attempts at capture during that time.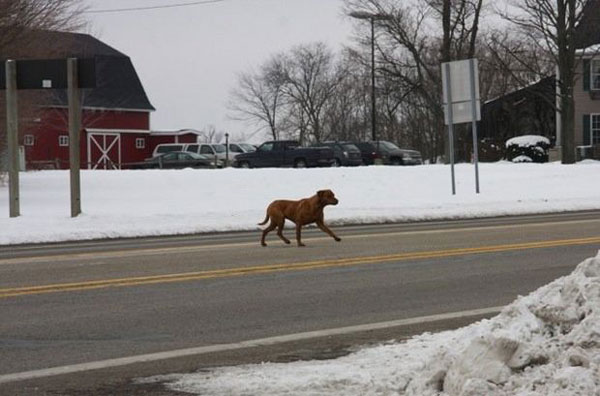 It was on December 22 that the roaming rover was finally apprehended. It was the morning after a particularly harsh ice storm hit the area when Robert Nash, a retired veterinarian from Kalamazoo, saw Baby Girl taking shelter in the doorway of a local business. He called upon his daughter and son-in-law, and together the three scooped up Baby Girl and got her to Nash's home for some warmth and much-needed R&R.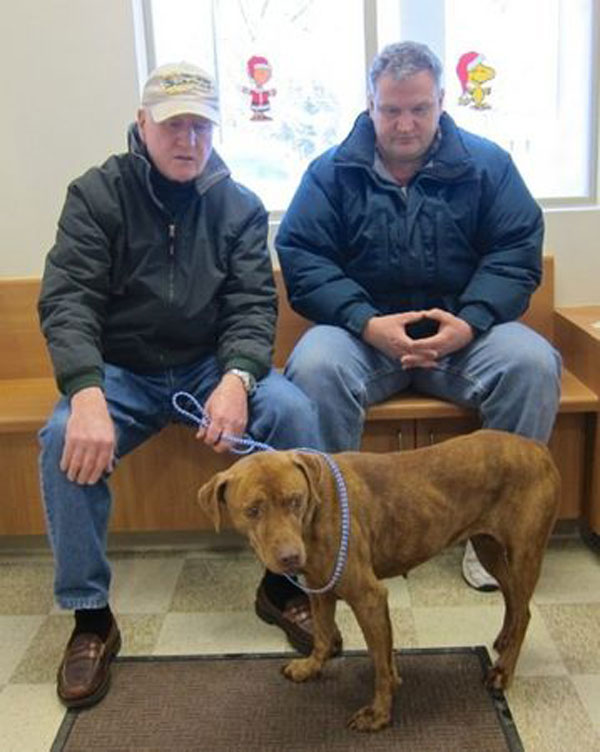 After an exam at nearby Gull Lake Animal Hospital and a call to Richland Animal Rescue, Baby Girl is safe and secure in a foster home and will be available for adoption after acclimating herself to the luxury and love of family life.
While Baby Girl finding a home is a big deal, it wouldn't have been possible without the numerous people who cared for her during the three years she roamed the town. "It takes a village filled with empathy and compassion to save an important life and that is very much a part of what is good in our community," said Julie Baker, the director of the Richland Animal Rescue.
Photo courtesy of Richland Animal Rescue
The fiercely independent pooch is quite friendly with people and other animals, so it's a mystery as to why she was able to avoid being caught for three straight years. Regardless of her origins or why she fought to stay stray for so long, Baby Girl can rest easy knowing she's got a home and family of her own waiting for her in the very near future. And you can follow her and the good folks at Richland Animal Rescue on Facebook.