---
If any dog could be accused of having an attitude, it's the Pekingese. His public persona is that of an aristocrat. But in private he's more of a court jester.
The Pekingese may be confused with the Tibetan Spaniel, but the Pekingese is heavier-bodied, shorter-legged, and flatter-faced, and has a bigger head. It may also be confused with the Japanese Chin or English Toy Spaniel, but the Pekingese has much shorter legs and heavier bone.
More interesting things about the Pekingese
DNA studies indicate that the Pekingese is among the 14 most ancient AKC breeds.
Early versions in China were known as the "ha pa dog," and then later as the "foo dog."
The dogs were bred to resemble the lion. One fable of the breed's origin starts with a lion and a marmoset falling in love. The lion begged Buddha to make him smaller so he could be with the marmoset, and the Pekingese was the result.
Palace eunuchs directed extensive breeding programs and pampered the dogs.
Smaller Pekingese were known as sleeve dogs because they could be carried in the large sleeves of Chinese robes.
When the British looted the Chinese palace in 1860, they returned with five of the dogs found there and gave one to Queen Victoria. It aroused much interest in England, and there was great demand for them among the upper class.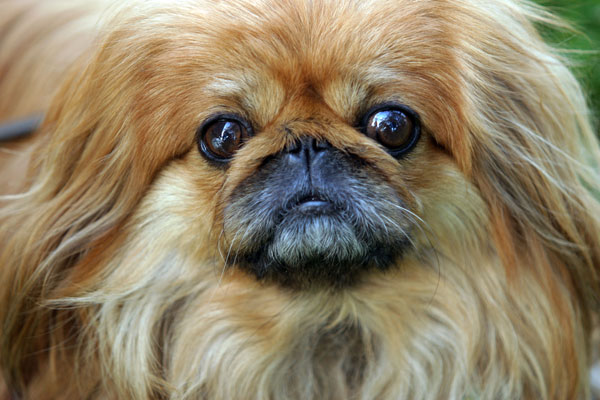 A Pekingese was one of three dogs to survive the sinking of the Titanic.
The Pekingese's face should resemble an upside-down envelope. Sort of.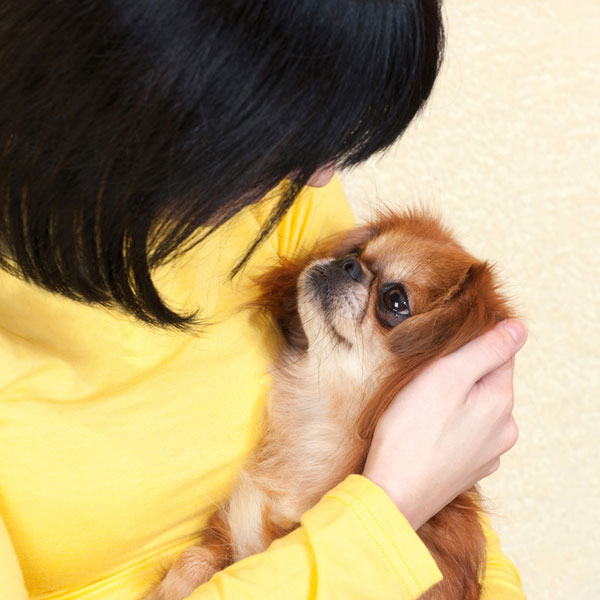 The Pekingese's head type is technically termed brachycephalic, meaning it has a short muzzle.
The breed's occlusion is undershot, meaning the bottom jaw juts out in front of the upper one.
The breed is an achondroplastic dwarf, meaning the normally long bones of the limbs are shortened. DNA studies show the breed carries the same gene responsible for short legs in other short-legged breeds.
For many years, only the wealthiest westerners could afford to own a Pekingese.
Owners include Shirley Temple, Elizabeth Taylor, Betty White, Joan Rivers, Loretta Swit, and Jennifer Grey.
It is among the most successful of all breeds of show dogs. It is also the slowest, the only breed expected to stroll nonchalantly around the ring.
Four different Pekingese have won Best in Show at the Westminster Kennel Club dog show.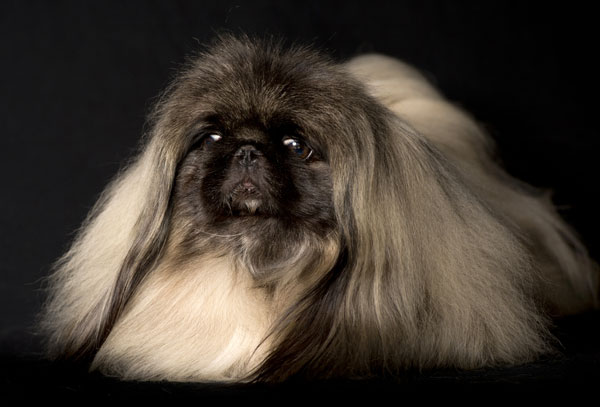 The Pekingese is in the AKC Toy group.
The Pekingese is currently the fastest declining breed in AKC popularity of all breeds. It currently ranks as the 73rd most popular breed, down from 33rd a decade ago.
Do you own a Pekingese? Have you spent time with one? Let's hear what you think about this fascinating breed in the comments! And if you have a favorite breed you'd like us to write about, let us know that, too!
Learn more about dogs with Dogster:
Read more breed profiles:
About the author: Caroline Coile is the author of 34 dog books, including the top-selling Barron's Encyclopedia of Dog Breeds. She has written for various publications and is currently a columnist for AKC Family Dog. She shares her home with three naughty Salukis and one Jack Russell Terrier.