Just before 4 a.m., multiple people called 911 reporting that they heard an explosion in a Stevenson, Washington, neighborhood. It was Christopher W. Dillingham. He had just blown up his yellow Lab, Cabela, by attaching an explosive to her neck. 
The blast woke up Sheriff Dave Brown, who lives nearby.
"Sounded like a high-powered rifle going off just outside my window," he told KATU.com, which is continuing to report the story. 
The Bureau of Alcohol Tobacco and Firearms, the bomb squad, and deputies all responded to  Dillingham's home, where they found remains of the dog, who was decapitated, on the property. When they arrived, Dillingham was throwing furniture out of his house. He now sits in jail on $500,000 bail, charged with reckless endangerment and possession of an explosive device.
He hasn't yet been formally charged with animal cruelty, a fact that has been reported widely in the news. Yet prosecutors say they have delayed simply to find out how to make it stick, because the dog did not experience pain and suffering, which is required under the charge. However, "possession of an explosive device" carries a much stiffer sentence — as long as 20 years as compared with 12 months for animal cruelty. 
"There was never a point where we said we're not going to charge animal cruelty," prosecuting attorney Adam Kick told KATU.com in a later story. "We chose the (charges) that were most clearly geared toward protecting the public and keeping Mr. Dillingham in custody. We were always still reviewing the statute on animal cruelty."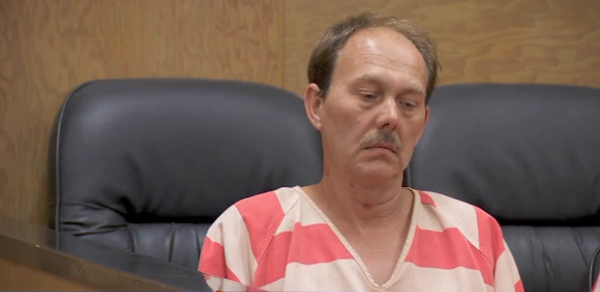 As for why Dillingham, who runs a fireworks stand, blew up his dog, he told deputies — calmly — that his ex-girlfriend had "put the devil in it."
He told deputies how he built the device, attached it to the dog's neck while giving her treats, and cowered behind a wall as he set off the bomb. 
Shockingly, Dillingham had owned Cabela for only six months. The Lab was given to the family by Ty Freemantle, who lived in the area but had to relocate for a new job. His best friend said he knew someone who would make a good owner: Chris Dillingham's daughter. Freemantle checked her out. He met her and visited her home. He trusted his friend.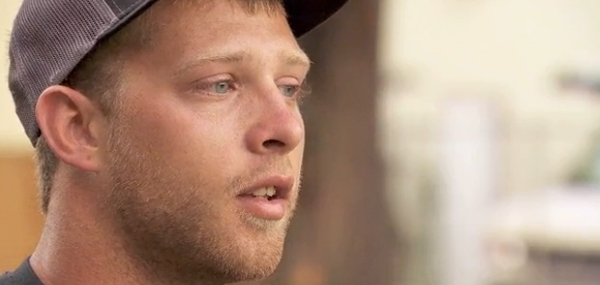 He feels horrible that the beloved dog he hunted and fished with, who he had found on Craigslist when she was just six weeks old, came to such a devastating end. 
"I felt a little bit of guilt too," a shaken Freemantle told KATU. "It's the worst part."
Dillingham will probably face more charges — including animal cruelty — when he is arraigned on Aug. 15.
Via KATU.com; images via KATU.com broadcast