We know many of you are familiar with the rescue efforts of the Bill Foundation and Hope for Paws. These groups owe a lot of their success to their rescue videos, which document  how intense the process of capturing, caring for, and rehabilitating a street dog can be. It's easy to look at photos and passively take them in, but a video forces us to be present and experience the moment as Annie Hart and Eldad Hagar did.
Though the story of Ralph the dog is an older one, watching his transformation is so worthwhile. It's the rescue that served as a catalyst for Annie Hart's involvement as well as the Bill Foundation's collaboration with Hope for Paws.
Ralph was an abused and neglected street dog surviving on scattered offerings from compassionate people. After outsmarting Hagar's initial capture attempts, the man had to finally confront the dog himself … and he brought his video camera with him.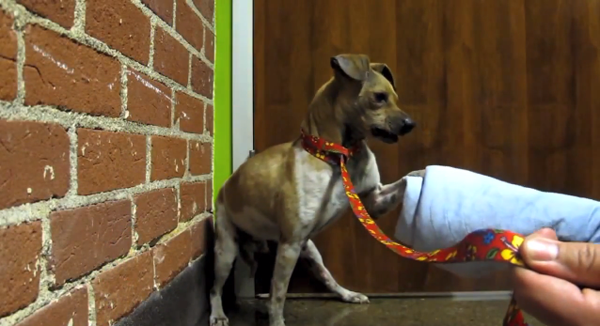 After fending for himself in the streets, Ralph was naturally aggressive, but Hagar was more naturally patient than Ralph was angry. The most moving part of this video begins at the 6:30 mark, when you can see Ralph lower his defenses and allow Hagar to touch him.
It was exactly that moment that inspired Hart to get involved, but she didn't quite receive the welcome she thought she would. After playing with Ralph at the vet, the dog's anxiety got the best of him, and he bit her deeply enough to bleed when she tried to leave. But Hart wasn't angry — what she saw was a dog in trouble.
Through the rehabilitation efforts of Hagar and Hart, Ralph was adopted. The trusting, happy dog in the end of the video is such a stark contrast from the scared dog at the beginning, and testament to the power of compassion and patience. You might even say it's a Monday Miracle. 
Follow the Bill Foundation on Facebook here, and Hope for Paws on Facebook here. 
Read about other Monday Miracles on Dogster: