In China, the luxury dog market is bananas — and deeply flawed. We first told you about it early last year, when we wrote about the disturbing case of Mr. Yu, a Chinese breeder who gave his Tibetan Mastiff plastic surgery to increase his beauty, thus increasing his worth.  
"If my dog looks better, female dog owners will pay a higher price when they want to mate their dog with mine," he said.
His dog, who looked absolutely perfect before the surgery, died on the operating table due to a problem with anesthesia.  
"If you are rich, you can easily buy a big house or a Lamborghini. But owning a purebred Mastiff is quite another thing," dog breeder Li Yongfu told the Telegraph at the time. "It's solid evidence of your wealth, power and taste, and makes a most presentable gift for your clients and partners."
Sadly, nothing about that statement has changed in the past year. If anything, treating Tibetan Mastiffs as the ultimate status symbol is getting worse. On Tuesday, a man paid 12 million yuan — nearly $2 million — for a one-year-old Tibetan Mastiff at a pet fair in the eastern province of Zhejiang, according to CBS News. 
The buyer, an unnamed 56-year-old property developer from Qingdao, said he intends to breed the dog. The breeder he bought the dog from — well, this breeder is sort of nuts. He said his dogs are extra special.
"They have lion's blood," he said, "and are top-of-the-range Mastiff studs. Pure Tibetan Mastiffs are very rare, just like our nationally treasured pandas, so the prices are so high."
Lion's blood or no, the dog, standing 31 inches tall and weighing about 200 pounds, is said to be the most expensive dog ever sold. That honor used to be held by another Tibetan Mastiff, Big Splash, who sold for $1.5 million in 2011 to a Chinese tycoon. In 2009, a Chinese woman paid $500,000 for a Tibetan Mastiff named Yangzte No. 2, according to CBS.  
Martha Feltenstein, the president of the American Tibetan Mastiff Association, told CBS that China is currently gripped by a "Mastiff bubble." 
"You aren't buying gold or a diamond that has continual value, but a living creature that could drop dead tomorrow," she said. "They are not inherently valuable."
While the dogs are considered status symbols among China's elite, they're also considered investments: Many buyers rent their dogs to breeders. According to the Telegraph, some Tibetan Mastiffs can earn a stud fee of $16,000.
Insiders, however, say that the outlandish price that Mastiffs are fetching is a lot of nonsense, with breeders quoting false numbers to boost the market. 
"A lot of the sky-high priced deals are just breeders hyping each other up, and no money actually changes hands," one unnamed insider told the Qianjiang Evening News, according to the AFP.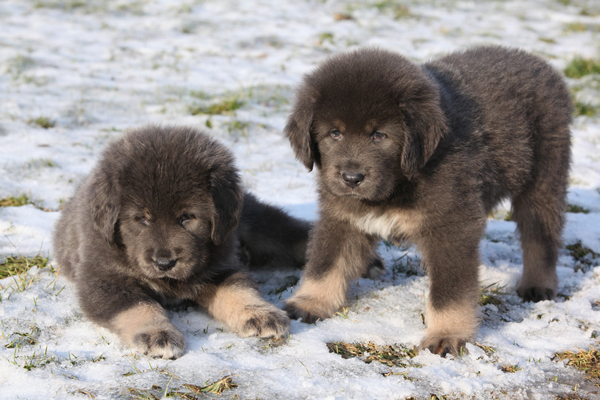 Thinking of dogs as status symbols and investments first and pets second is obviously not the proper attitude one should have when buying a dog. Inevitably it leads to people like Mr. Yu, who give perfect animals plastic surgery to increase profit margins.  
Feltenstein also told CBS that Mastiff fever is beginning to infect America, with people breeding the dog "to make their fortunes," but when they can't sell the dogs, the animals end up in rescues. 
Via CBS News

Read the most talked about news on Dogster: