Candace Patricia Hauser does not have a license to practice veterinary medicine. Nonetheless, she cut open a Mastiff named Nadia without anesthesia in an emergency C-section, removed two pups, then closed the wound with glue. Not medical glue. Just glue. She did this at her house. Authorities believed used a steak knife.
The dog, Nadia, later died, and Hauser, 31, is facing a felony charge of aggravated cruelty to animals.
It's a bizarre, tragic case, made even more so by the fact that a vet's office was located just down the road from Hauser's house.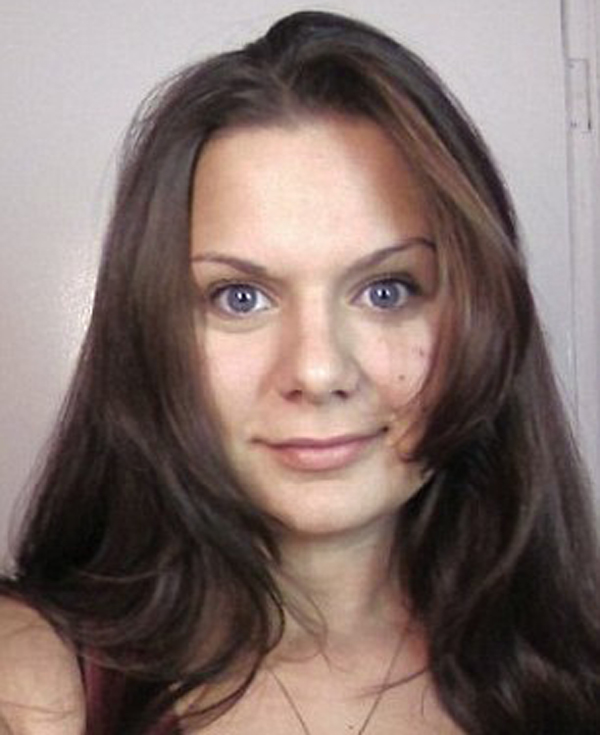 Here's what we know so far, according to Bay News 9. A Mastiff owned by Brenda Hines of Winter Haven, Florida, went into labor on March 4, in the early hours. She brought the dog to Hauser's house. Hauser had told Hines that she could help deliver the pups; she also told Hines there was a vet down the road. 
Hauser delivered nine pups, then had trouble with the last two. So she cut open the dog, without anesthesia, and removed them, then closed the wound with non-medical glue. 
Then, Hines took the dog home. Police would later say that the dog died in the car along the way. We don't know what Hines was thinking, but 12 hours later she showed up at Veterinary Healthcare Associates, saying her dog was dying. The vet pointed out that the dog was already dead and had been for some time. Staff contacted the Polk County Sheriff's Office, which launched an investigation. Last week, Hauser was  arrested. 
A spokesman for Hillsborough County Animal Safety and Enforcement, Ron Spiller, told Bay News 9, "This case is one that makes your skin crawl. To cut a dog open with no anesthesia. Oh my gosh. I have a 30-year law enforcement career and the circumstances in this case makes my skin crawl."
Bay News 9 also talked to a neighbor, who said that Hines was breeding the dog. He was stunned by her and Hauser's actions.
"I can't believe anybody would do that to an animal," he said. "No. No. Not with all the veterinary offices around here. That's totally uncalled for."
Spiller said the wound appeared to be jagged, indicated some sort of "sharp, serrated knife" was used and not a scalpel. He also said the woman had previously worked in a Florida medical examiner's office, which may account for her decision to believe she could do such a complicated surgery herself.
Dr. Loren Nations at Veterinary Healthcare Associates explained the nature of the wound to WFLA: "It literally looked like they had taken a butcher's knife, had basically taken a stab into her abdominal cavity. They went through a mammary gland. It was very jagged. It looked like they had attempted to close her over with super glue."
Hauser was booked on Saturday and released on $2,000 bail. She is facing a felony charge of aggravated cruelty to animals, and investigators say she could face an additional charge of practicing medicine without a license. 
As for Hauser, she is denying everything, surprisingly. She told the Tampa Bay Times that she, not Hines, is the owner of the dog and that the last two puppies were delivered at a vet's office, not her home. She also said that Nadia did not die.  
Statements like those, not to mention the barbaric surgery itself, call into question her mental state.  
Read the most talked about news on Dogster: