---
Do you ever wonder what your dog does while you're away at work? Or what he would message you if he had opposable thumbs to type on a smartphone?
Texts from Dog answers just those questions, in a Tumblr of occasionally bawdy exchanges between a dog and his very, very patient human. They're hilarious! We're totally Barking Out Loud over here!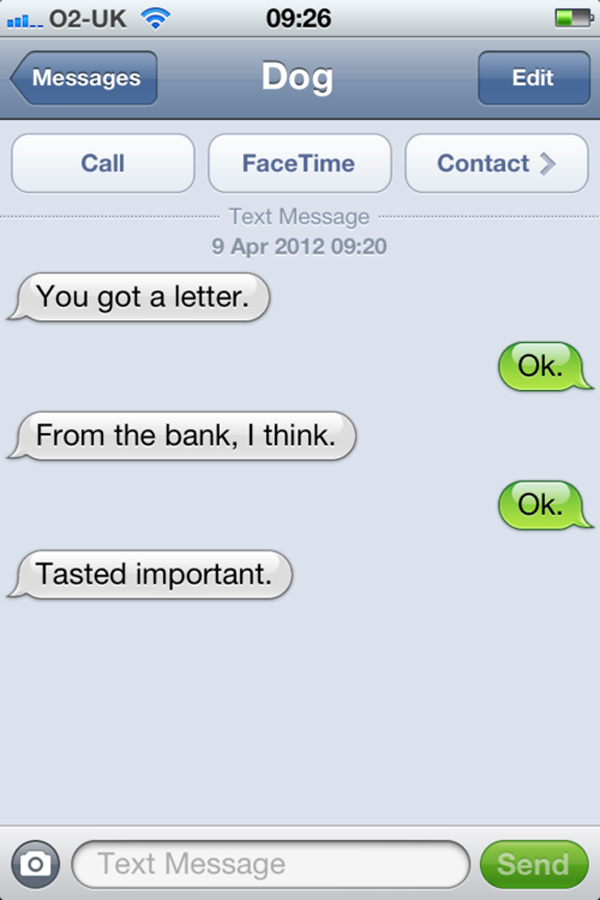 It makes us think about how maybe we're sometimes glad that our dogs can't talk to us!
If your dog could text you, what would he or she say? Would she tell you about chewing up the furniture? Or would he lament how much he misses you? 
Images via Texts From Dog